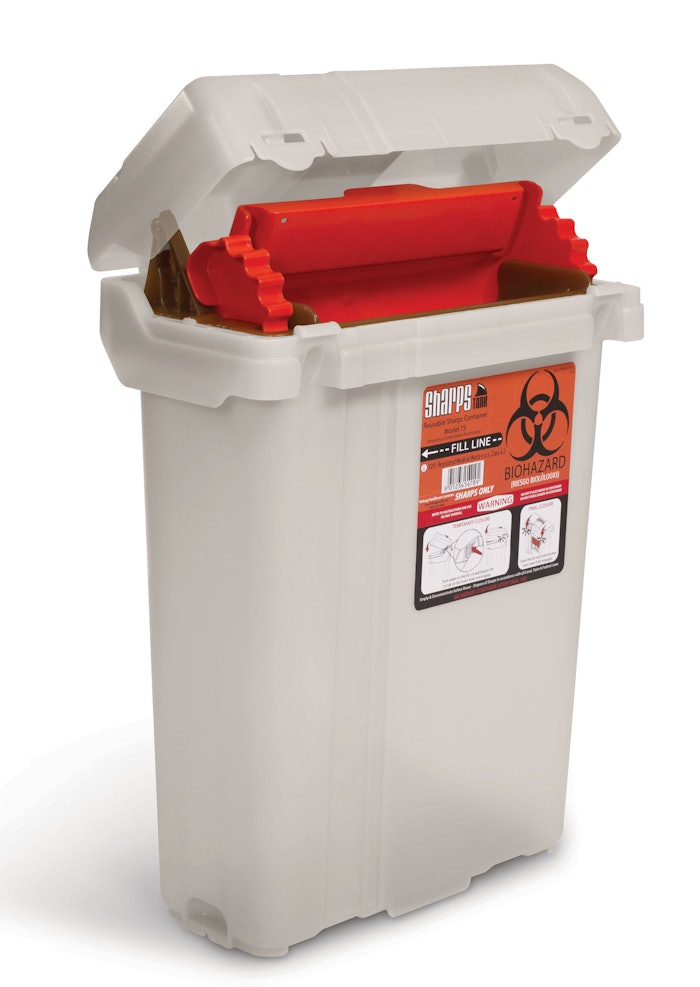 Rehrig Healthcare, a division of Rehrig Pacific Company, announced that its SharpsTank® Reusable Sharps Container Model TS received Food and Drug Administration approval to market the device as an FDA 510(k) cleared Class II medical devices subject to the general controls of the Federal Food, Drug, and Cosmetic Act.
Rehrig manufactures reusable medical waste containers, and by listening to its customers, has developed a family of reusable medical waste containers for the market that could potentially help healthcare facilities achieve higher quantifiable efficiencies with more sustainable operations. Container reuse is the most economical and environmentally sustainable option for medical waste generators, and Rehrig's SharpsTank completes the sustainability loop between generation and disposal.
The SharpsTank Model TS reusable container is designed to be used for the disposal of used medical sharps by healthcare workers in hospitals, clinics, physician offices, dental offices, laboratories, veterinary offices, and other areas where sharps disposal is needed. It is a 4.9-gal reusable sharps container with an integrated hinged lid, a restrictive mail chute, and flusher insert. The container is supplied to the customer fully assembled. All device components are injection-molded using polycarbonate plastic.
Other features include minimal moving parts, reinforced handles, smooth interiors for easy cleaning, and textured exterior surfaces for easy removal of adhesive labels after each use. Various accessories to aid handling are also available.
Sharps are deposited into the SharpsTank Model TS by placing the used sharps in the mail chute, which allows the sharps to drop into the container while keeping fingers and hands away from direct access to the contents of the container. Between deposits of sharps the lid can be placed into a temporary closed position. During use, the containers can be placed in an optional countertop holder or a wall bracket.
When the contents of the container reach the fill line the flusher is pushed into a locking position preventing additional sharps from being placed into the container. Once the flusher is secured, the lid is closed, engaging both the temporary and final secured positions. The SharpsTank Model TS can be safely transported to medical waste disposal and washing facilities for sanitation and then to healthcare facilities for sustainable reuse. The SharpsTank Model TS reusable container is tested and cleared for 600 cycles in a reusable environment.
Companies in this article