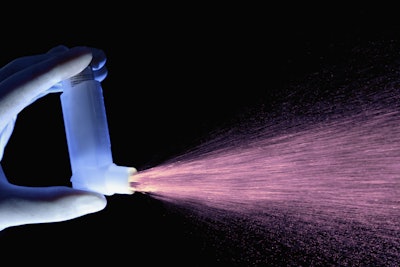 The rise in air pollution has been identified as major factor in smart inhaler growth, according to a new study conducted by ResearchAndMarkets.com, "Smart Inhalers Market by Product, Indication, and Distribution Channel: Global Opportunity Analysis and Industry Forecast, 2019 – 2026." The study provides an in-depth analysis of the market along with the current trends and future estimations.
A quantitative analysis from 2019 to 2026 is discussed, with in-depth analysis of the market based on products such as inhalers and nebulizers. Further, the report analyzes the global market by key cities.
The report notes that market growth is attributed to the rapid increase in the incidence of respiratory diseases, rise in air pollution, and growth in healthcare burden, owing to higher cases of asthma and COPD. In addition, expected increase in adherence to smart inhalers is another major factor driving growth in the segment. However, limited availability of smart inhalers, high cost of asthma and COPD treatment, and resistance toward adoption of smart inhalers are expected to hinder the market growth.
The market is segmented on the basis of product (inhaler or nebulizer), indication, end user, and geography. Inhalers dominate the market, which is further divided into dry powder inhalers (DPIs) and metered dose inhalers (MDIs). Based on indication, smart inhalers are bifurcated into treatment for asthma and COPD.
Smart inhalers are typically distributed through hospitals, retail pharmacies, and online pharmacies. North America was the leading revenue-generating region, whereas Asia-Pacific is projected to grow at a high CAGR, owing to rise in demand for smart inhalers and increase in COPD and asthma cases.