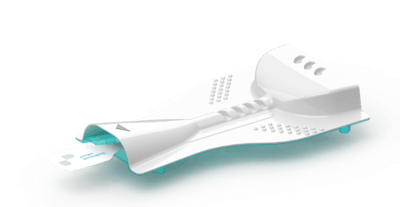 Inhalers can be complex for patients to use, which can reduce their effectiveness in treating a medical condition. With multiple components, inhalers can also be expensive to assemble and manufacture.
To address these issuex, Perlen Packaging introduced PERLAMED™-BLISTair, designed as a single-use, disposable device that contains an air intake, mouthpiece and powder enclosure and opening system. The company says it completely manufactures the device on a blister machine, with the thermoformed packaging actually serving as the device itself.
For consumers, handling the device is intuitive: simply pull a lash of the device to open up the powder chamber and inhale the API.
The device uses a simple design and is said to permit low manufacturing costs. In recent months it has won several awards, including the following:
German packaging Award 2018
Swiss packaging Award 2018
Central Swiss Innovation award
AluTrophy Award 2018
Corporate Award 2018
CPHI Award best drug delivery device 2017
Worldstar Packaging Award 2018
Companies in this article