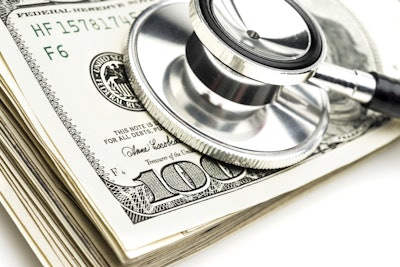 The suspension of the medical device excise tax, which was implemented in 2013 as part of the Patient Protection and Affordable Care Act (PPACA), will yield positive consequences for the U.S. medical device market in upcoming years, says an analyst with research and consulting firm GlobalData.
The tax, which imposed a 2.3% tax on the domestic sales of medical devices in the U.S., to be paid by manufacturers or importers, was suspended on December 18, 2015, after the Consolidated Appropriations Act, 2016 was signed, which induces a two-year moratorium on the tax, effective January 1, 2016 to December 31, 2017.
What's your take on this development?
Jennifer Ryan, GlobalData's Analyst covering Medical Devices, says the tax was originally implemented to generate around $30 billion in funds to support the PPACA, under the assumption that greater access to healthcare coverage would create a larger market for medical devices. However, the first half of 2013 saw the tax raising only 60% of the expected amount.
"As well as lacking effectiveness, the tax had many costly consequences for manufacturers, and was particularly crippling to smaller companies, which were forced to face challenges such as layoffs, cuts to research and development efforts, and delayed expansion plans," says Ryan.
"The tax also threatened to seize much of the money spent on product innovation and advancement in the U.S. medical device market, which was already struggling under stringent regulatory and reimbursement procedures."
The analyst says that there were further concerns that patient welfare would be affected by U.S. companies looking to market products through distribution channels overseas in order to avoid strict regulations, thereby preventing U.S. patients from accessing the latest technologies.
GlobalData believes the repeal of the act will be a relief to small and mid-sized companies, which were struggling under its weight over the past three years. However, this will be short-lived unless further legislative action is taken, and as the medical device excise tax is set to be automatically reinstated on January 1, 2018.
Says Ryan, "While there are clear arguments for making the repeal permanent, there are other consequences to take into account, as funds originally garnered from the medical device excise tax, largely used to back the PPACA, will need to be found elsewhere to prevent any negative effects on the U.S. healthcare market."
The Internal Revenue Service responds here to a list of frequently asked questions.
Companies in this article