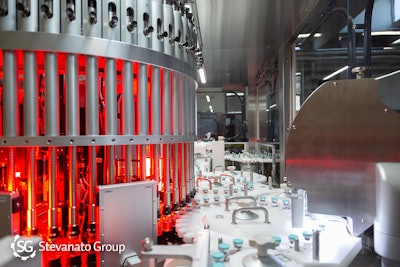 Stevanato Group
Advice to drug companies: Don't do devices if you don't have to. It adds complexity and compliance risk to the drug manufacturing process. It requires a whole new way of thinking—device is by design rather than the exploratory nature of drug discovery that you're used to. It requires significant customer support, complete with training programs and handling of complaints. It adds complexity to the number of supply chain and distribution systems. And it reduces margins because of the increased cost of goods sold (COGS).
This advice comes from Robin Hwang, a consultant specializing in injectable combination products (ICPs), the rapid growth of which is driving the device market, he says. Hwang has been in industry for more than 30 years, approaching it from a Ph.D. in polymers and six years with GE Plastics before moving on to medical devices, where the drug-device interface became a big focus of his work.
Now for the caveat: That advice goes out the window when competition enters the picture. With increased competition, drugmakers must ease preparation and dosing, enable self-injection, and improve patient compliance (drugs don't work in patients that don't use them). Biologics are growing exponentially, and self-injection is the driver, Hwang said. With insulin and human growth hormone leading the way in self-injection, there are more and more injection devices found in mature and competitive markets these days, including fertility therapy, rheumatoid arthritis, migraine drugs and more.
For the most part, the days of patients having to draw the drug from a vial into a plastic syringe are over. "If you're the only lifesaving drug, you can basically shove it in with a shovel. A plastic syringe works just fine," Hwang said. "Once there's competition, you have to think more about delivery."
Over the past 10-15 years, he noted, self-injection and the patient/user experience have been moving into the center of chronic disease management. Drug delivery has moved over time from the vial/syringe option to pre-filled syringes and cartridges to pen injectors and auto-injectors. By way of example, Hwang pointed to Enbrel, a drug that treats autoimmune diseases. Released in 1998 as a 25 mg vial, it moved on to a 50 mg pre-filled syringe (PFS) in 2004, then 50 mg auto-injector in 2006. Since 2017, it's been offered with AutoTouch, a reusable auto-injector that uses a pre-filled cartridge.
PFS-based auto-injectors are dominant at this point, but on-body injectors (OBIs) are gaining ground for large dose delivery.
In some cases, drug delivery is even moving into the realm of an injector with connectivity—one example being Biocorp's Smart Cap Easylog, which was cleared earlier this year in Europe, Hwang noted.
Partner with device, equipment makers
Hwang was speaking at a recent seminar organized by Stevanato Group—an Italy-based provider of primary glass packaging, engineering systems, specialty plastics and delivery devices—along with partners to show how to ease drug delivery manufacturing processes.
With more and more drug delivery devices on the market being prefilled, drug companies need to get onboard, one way or another. Big pharmaceutical companies might be able to handle the high cost of developing devices internally—several Pfizer employees were in attendance at the Stevanato seminar, for example, with R&D programs specifically geared toward device development. But can smaller companies afford the necessary investment?
Roche, for example, spent up to $200 million to develop biobetters through a more convenient intravenous subcutaneous dosage format and device. The MyDose device was commercialized in 2013 but has yet to be launched today, Hwang noted. "So that's a $200 million fiasco for the company," he said. "As a small company, can you afford it?"
A new device program—including device and clinical development, subassembly and final assembly, and testing—could take five years to develop and more than $50 million, Hwang said. And that's not something many companies can afford. Leveraging existing injector platforms to speed up clinical and commercial supplies, he has helped clients get where they needs to be for less than $3 million in just a couple years.
Partnering with a system provider could also reduce the timeline and lower the cost for the pharmaceutical company. "Drug companies are defending market share with device capabilities," Hwang said. "Although there are challenges, successful partnerships between drug and device companies are out there."
Nasal drug delivery
Aptar Pharma, one of the partners presenting at Stevanato's seminar, showed what it could do to help drug companies repurpose drug formulations for nasal delivery. Nasal drug delivery, like injections, have been on an evolution as well—first explored in the 1970s for local treatment to a number of nasal devices for a range of systemic uses today, noted Valerie Otte, regional market development manager for Aptar Pharma.
It makes sense for pharmaceutical companies to consider reformulating their drugs for nasal delivery, Otte said, for economic, physiological and regulatory reasons. But there are challenges as well: Drugmakers will still have to undergo phase 2 and 3 clinical trials, nasal drug delivery can be particularly challenging, and technical and regulatory expectations for nasal and sublingual sprays have evolved over the past few years.
"It's important that it's able to work together between the drug and device for other regulations. You need an experienced partner to help mitigate the risk," Otte said. "At Aptar, we have proven technology ready to use and available now."
Commenting on some challenges with developing formulations, Otte noted challenges with viscosity and how it can affect the nasal spray. It's important to address these challenges early in the drug development process. "Often times, the device is looked at in a later stage. But more and more, we try to work with customers earlier on," she said. "If it's a later stage, it can lead to delays."
Collaboration examples
There were examples throughout the day of machine makers and service providers working together with each other as well as the drugmakers to help reduce time to market, costs and complexities of modifying and producing drug delivery devices. From a contract manufacturing organization (CMO) perspective, Renaissance Pharmaceuticals talked about how it can work together with both drug companies and device companies like Aptar to develop devices in conjunction with the filling systems. The CMO in turn works with equipment makers like Optima (also participating in the Stevanato seminar) to make sure everything gets filled correctly. "Everything is critical," said Bob Wood, director of strategic initiatives for Renaissance.
Optima showed how its flexible turnkey systems could process ready-to-use devices. "The market trend is going from mass production to smaller batch sizes and more customized solutions," noted Mevluet Yilmaz, director of sales for Optima pharma North America. But with the machine maker's flexible filling systems and comprehensive scientific process engineering (CSPE), pharma companies could improve time to market and reduce risks.
Yilmaz also showed how Optima is using 3D virtual reality (VR) as part of the machine design process to reduce risks, time and costs. "There's a great advantage to explore the equipment prior to even the build phase," he said.
There are several trends and challenges in the market, including more personalized diagnostics and drugs, therapies moving from hospital to home, the growth in biologics and large molecules, increasing regulatory quality and compliance expectations, and growth in emerging markets, noted Riccardo Prete, product manager for primary packaging and engineering equipment for Stevanato Group. These trends put more demands on the machine vendor, added Scott Smith, sales manager, North America for Stevanato, because there are many devices on the market, all requiring faster validation and increased flexibility and scalability.
Stevanato's BasiQX XTV platform provides the scalability and flexibility needed for the pharmaceutical industry by enabling customers to start with one module and scale up to an entire full-bore machine, Smith said. Helping with this is Beckhoff's XTS linear transport system, which gives the machine the ability to adjust movers based on time, accelerating and decelerating independently or synchronized in groups. It's also easy to add or remove movers as needed. "You could start with maybe only a few movers. And then if you want to go faster, you just add more movers," Smith said. "It's very efficient, very scalable, very flexible."
There are several ways for Stevanato to partner with pharma companies, said Olivier Baudin, head of sales for North America for Stevanato. They can provide integration with primary packaging, partner on a contract manufacturing site, or support the drug company with its own proprietary device solution. He highlighted several examples, including its work with Israel-based Sorrel Medical's wearable drug delivery device platform, and for another customer the integration of a container closure system (CCS) that avoids aseptic device assembly.
Companies in this article