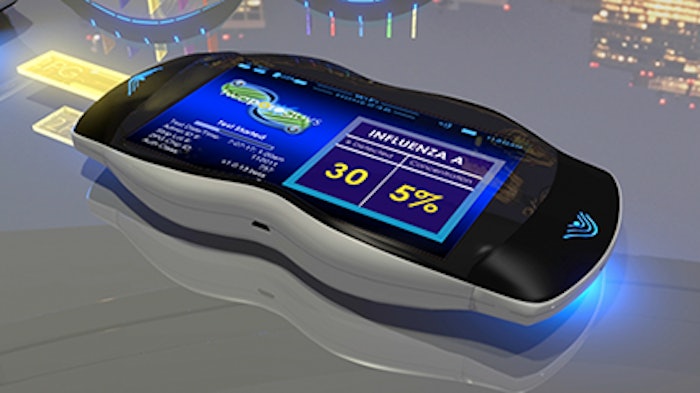 The latest news in the diagnostics world is Two Pore Guys, a venture-backed startup that aims to make blood tests more like the software industry. According to a recent Forbes article, the company is raising a round of $24.5 million round of financing led by Vinod Khosla, the billionaire founder of Sun Microsystems turned venture capitalist after he sold the business in 2010 for $7.4 billion.
Two Pore Guys' co-founder, William Dunbar, was a professor at UC Santa Cruz when he co-developed a biological nanopore. It was licensed to a $1 billion dollar company, Oxford Nanopore, which was using the technology to sequence DNA. Rather than enter that saturated market, Dunbar teamed up with co-founder Daniel Heller to focus on using the nanopore to detect tiny substances like antibodies or small bits of DNA. The product of their work is a handheld device that uses reagent-treated paper strips to run tests.
The company doesn't plan on developing any tests of their own, but rather teaming up with established diagnostic companies to bring their tests to their open-source device. Instead of delving directly into medical diagnostics, it's more likely that the company will wait out the lengthy FDA approval process by applying the device to less-regulated industries such as agriculture.