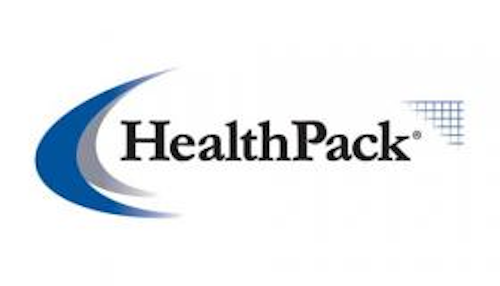 Medical device manufacturers (MDMs) seeking to learn about an award-winning double-sterile barrier package, package design controls, and gain first-hand medical device input from professionals at Medtronic, Stryker, Selenium Medical, and others, won't want to miss HealthPack 2015, March 3-5, at the Norfolk Waterside Marriott, Norfolk, VA.
Attendees will also learn about how to avoid mathematical malpractice in sealing process validation, the ethnographic principles in developing novel end-to-end packaging solutions, the development of a pioneering double sterile barrier package, and a panel discussion of local operating room nurses reviewing medical device packages.Registration information, agenda, and hotel details are all available at the event's website, www.healthpack.net. Healthcare Packaging is the exclusive media sponsor of HealthPack 2015.
HealthPack 2015 takes a fresh approach to topics near and dear to MDMs, and will take attendees on an engaging opening presentation about "TRIZ," defined as the Russian acronym for the 'Theory of Inventive Problem Solving,'" according to Triz-journal.com. "TRIZ is spreading into corporate use across several parallel paths—it is increasingly common in Six Sigma processes, in project management and risk management systems, and in organizational innovation initiatives," says its website.
In HealthPack 2015's opening keynote address, the "Principles of TRIZ: Powerful Technology for Manufacturing Innovation" will be presented by Richard Langevin, Executive Director, The Altshuller Institute. The website refers to TRIZ as the technology for innovation. "TRIZ synergistically compliments other quality methodologies like QFD, Six Sigma, Kaisan, Lean, etc. TRIZ energizes and expedites the process of innovation."
A tour of LifeNet Health, limited to the first 50 registrations, and an Institute of Packaging Professionals Medical Device Packaging Technical Committee meeting kick off the event on March 3.
Following the TRIZ opening keynote on March 4, Stryker Instruments' Jennifer Goff, CPP, Associate Manager of Packaging Engineering will address "Medical Device Packaging's Story Told Through Design Control." On March 5, Brian Farison's keynote presentation will address the challenges of achieving acceptable process capability during sealing validations. Farison, CPP, Manager-Execution Excellence Package Development Center, Global Surgery Group, Ethicon Endo-Surgery, will help attendees better understand the sources of variation, what "rational" subgrouping is, and how SPC control charting concepts can help.
Jim Chrzan, Publisher of Healthcare Packaging, will examine current industry trends and developments, in a presentation, "Voice of the Customer—Industry Data Survey."
Sameer Upadhyaya, Senior Principal Packaging Engineer, Medtronic Cardiovascular, will present a case study on the application of ethnographic principles in driving packaging innovation to address unmet customer needs where medical device packaging plays a vital role beyond normal product containment, protection, and preservation.
HealthPack 2015 will also include the panel discussion, "Behind the Scenes of a Pioneering Double Sterile Barrier Package." Olivier Richart, CEO-President, Selenium Medical and others will explore the marketplace challenges and the resulting decisions that led to the development of the SoTube/SoSafe double-sterile barrier package. The packaging consists of nested tubes for implants and a double-sterile barrier design. They ensure nurses and surgeons easy handling of both package and implant, as well as a pioneering "No Touch" approach right up to the point of surgery. This innovative package earned Best of Show at the Institute of Packaging Professionals' 2014 AmeriStar Awards competition.
The last presentation of HealthPack 2015, "Shelf Life Adoptions—Energy Versus Aging Graphical Approach," will be given by Owen Torres, Senior Packaging Engineer, Stryker Puerto Rico. The session presents a graphical approach that interlaces packaging performance test, the aging (accelerated and real life), shelf life, and stability, all in one graphical structure, to guide and support packaging engineers in selecting tests to adequately validate a packaging system when a change occurs.
Companies in this article