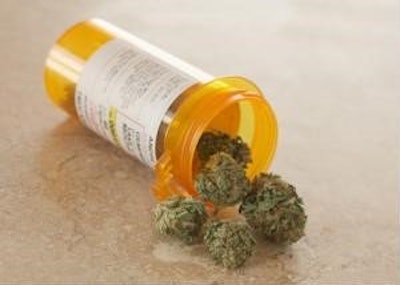 Lightning Labels is a national provider of both medical and recreational custom cannabis labels. More than a decade ago, when medical marijuana legalization was just emerging, the company became a turnkey resource for fledgling marijuana companies seeking identification, branding and distinction. Early-day purveyors typically viewed labels as a vehicle to identify product and comply with applicable regulations.
Today, it's a sophisticated branding and marketing challenge—be relevant, be distinctive and be able to get noticed ahead of the competition—all while complying with state regulations, and potential upheaval in legal and political circles. Lightning Labels provide the following benefits:
• Agility ability. Everything across the marijuana label printing spectrum—thousands of shapes, sizes, stocks, and special effects to accommodate everything from digital short-run (50 minimum), ultra-fast delivery and maximum affordability to flexo quantity printing.Lightning Labels scales to custom marijuana needs.
• Variable data/imagingfor personalized marijuana labels. It's limited only by the imagination and capacity of the designer. A comprehensive sample pack and design input is available. Special effects such as chrome BOPP can create a unique finish at an affordable price point.
• Bar code and consecutive numbering. Achieve consistent and complete tracking and inventory and keep on the right side of the regulations.
• Tips and troubleshooting. Make customized cannabis labels outstanding in every way possible. Reach out to us anytime with a question, idea or concern.
• Easy online ordering. A convenient and user-friendly online ordering system makes everything from custom medibles labels to bulk oils labels.
• Compliance. This is key for all states where medical and/or recreational marijuana is legal (e.g., all required and applicable verbiage for warning labels) and we can accommodate all your label printing needs.
Companies in this article