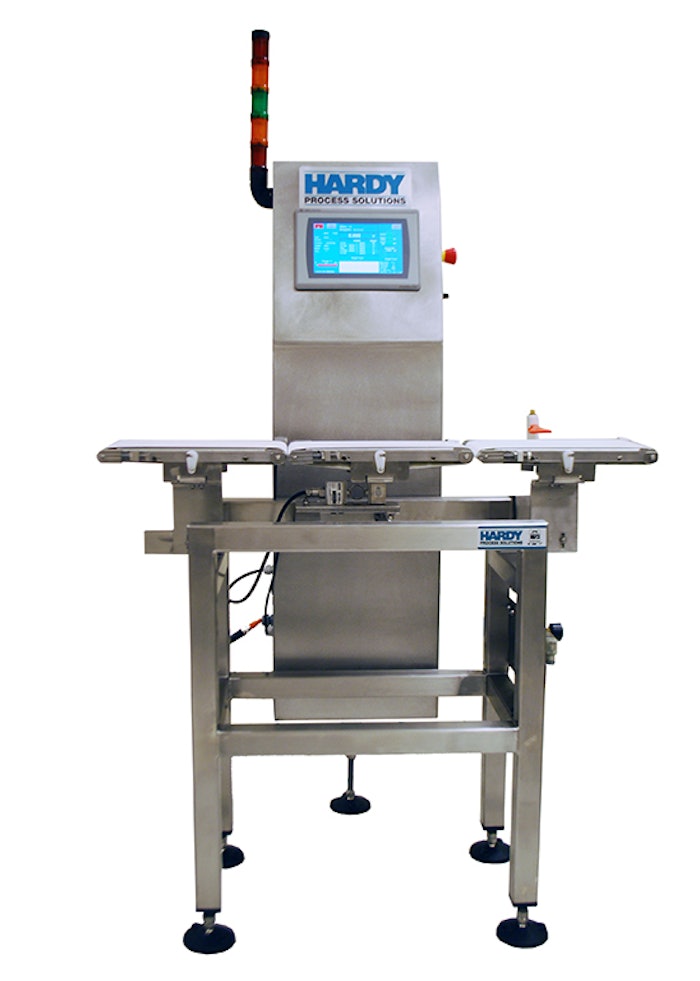 Hardy Process Solutions' Dynamic Checkweighers were diagnose and reduce overfill rates through process optimization with filling machines. With integration into a factory control system, via Rockwell Automation's FactoryTalk®, the Hardy Dynamic Checkweigher is saving a manufacturer overfill expenses of approximately $35,000 annually.
Machine control, statistics, and analytics are managed with an integrated Rockwell Automation CompactLogix® PLC, while the high-performance Hardy HI 4050CW checkweigher controller contributes as a co-processer, generating fast, stable and accurate weight data. The resulting high-speed checkweighing system can process up to 350 pieces/min and generate a myriad of process data that is easily shared with any other device on The Connected Enterprise Network.
Using Wide Area Networking (WAN) connectivity, the customer mentioned here was able to:
Monitor real-time production trends and process performance
Set alarms around real-time trend data
Share and distribute TAGS with upstream control systems
Track and monitor local changes made on the equipment
Push down product recipes and operating parameters from a centralized control center
Hardy provided these capabilities to the customer with standard integrated software.
The Hardy Dynamic Checkweigher series is a fully automated system designed to automatically weigh items while in motion. The checkweigher controller can communicate both upstream and downstream across Rockwell Automation's The Connected Enterprise™.
Flexible and accurate, the checkweigher weighs products of virtually any shape or size in containers such as boxes, cans, bottles, rigid shrink-wrapped packages or flexible packages.
Companies in this article