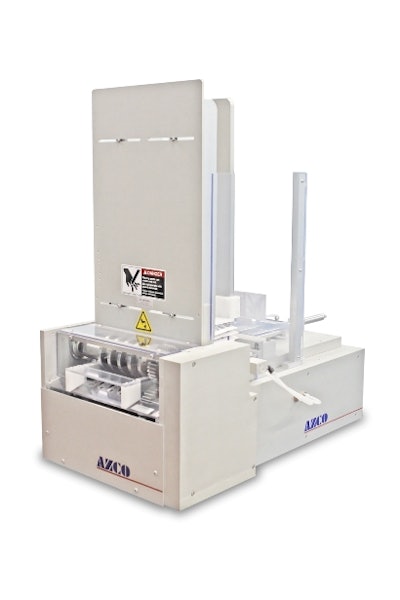 Blister cards are loaded into a vertical magazine from which they are automatically fed into a shear or rotary cutting station and cut to size. Subsequently, the blisters may be placed into a tray or onto a conveyor.

The shear cutting, or BCS unit operates at a high rate with fast changeover. The cutting knives are made from hardened, D2 tool steel. They can rapidly cut blister cards of any size into strips. This system does not require any retooling and offers a multitude of adjustment options. Rounded corners and radius cuts are also possible.

The BCR unit utilizes a rotary die that can cut the blister into any configuration or shape required. Radius edges and custom blister cuts are also available. Quick rotary die changeovers make this unit efficient, easy to use, and economical.

Azco Corp.
Companies in this article