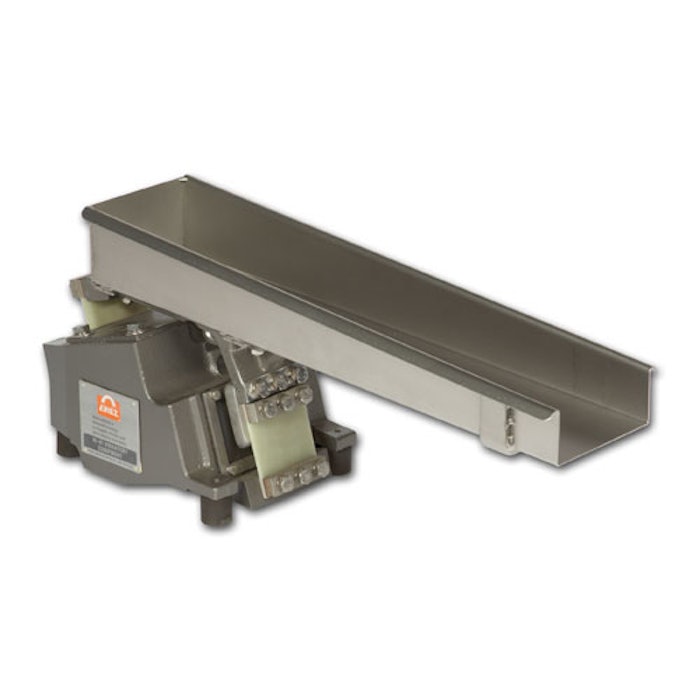 Feeders Fast is an extension of the popular EriezXpress 5-Day, a service created to help the company serve customers more quickly by offering those with approved credit fast shipment of a wide assortment of Eriez feeder models. With available tray sizes beginning at 4" x 20" and ranging all the way up to 16" x 48" and capacities as high as 22 tons per hour, the 33 feeder models included in this fast-ship program fulfill many applications, large and small.
Units available through the Feeders Fast Program include two Model A feeders, which give precise feeding of the most minute amounts of materials. Tray sizes come in 4" x 20" and 7" x 14". There are 11 units to choose from in Eriez' Model C feeders, used for capacities larger than the Model A units can handle. Tray widths range from 5" to 14" and tray lengths from 20" to 48".
There are also 11 Eriez Model HS Feeders to choose from, which are designed for exceptionally high speed feeding of light, bulky materials, as well as many packaging applications. Tray widths range from 5" to 14" and tray lengths from 20" to 48". Additionally, there are nine units from Eriez' line of patented HD Feeders, which effectively handle powders and leafy products that cannot be fed successfully on an electromagnetic feeder.
For more information, call Eriez or visit
http://www.eriez.com/Products/EriezXpress/FeedersFast/
.
Companies in this article