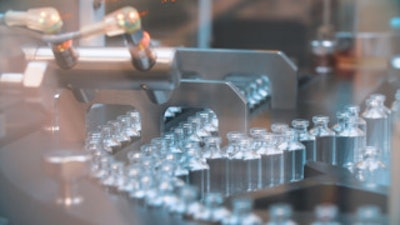 The National Institute for Innovation in Manufacturing Biopharmaceuticals (NIIMBL) along with the University of Delaware are pleased to announce $3M in Congressionally-directed funding from the National Institute of Standards and Technology (NIST) for new equipment, which will support the advancement of biopharmaceutical manufacturing processes and provide expanded opportunities for workforce development.
"We are grateful for the continued financial support from NIST that will help establish additional testbeds for biomanufacturing innovation and provide critical infrastructure to advance workforce training," shares Kelvin H. Lee, NIIMBL institute director.
"For each dollar of federal funds from NIST, the private sector has contributed more than three dollars to NIIMBL, which is a strong indication that NIIMBL works and delivers returns," Dr. Locascio says. "The work NIIMBL leads helps make sure that breakthrough inventions don't get stuck in labs or made overseas but get manufactured here in the United States."
NIIMBL, with headquarters at the University of Delaware STAR Campus, is comprised of over 200 members and for over the past six years has uniquely brought together industry, academia, non-profits, and federal stakeholders to collaborate and advance the biopharmaceutical manufacturing industry.
Companies in this article