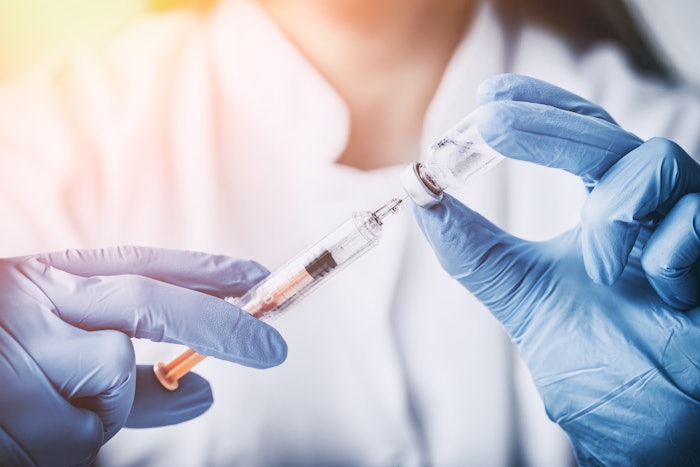 With the development of THERMOLAST®M, KRAIBURG TPE offers compounds that are approved for use in direct contact with blood and medications. These materials can be colored in conformity with medical compliance requirements and open up new potential fields of applications.
TPE compounds of the THERMOLAST M portfolio can be used for medical and pharmaceutical applications such as primary medical packaging, hospital care applications and resealing membranes.
Medical and pharmaceutical products must fulfill uncompromising requirements for safety, quality and reliability. THERMOLAST M compounds have passed standard biocompatibility certifications. These portfolio materials are certified according to DIN ISO 10993-5 (cytotoxicity), -10 (intracutaneous irritation), -11 (acute system toxicity), USP Class VI (chapter 88), and DIN ISO 10993-4 (hemolysis). These certifications enable processing of the compounds for use in direct contact with medications and blood.
In addition, a drug master file (DMF) for the materials is on file with the FDA. KRAIBURG TPE is committed to consistent adherence to the specified formulation and manufacturing process. Any necessary changes are announced and implemented in accordance with a defined change control process. After announcement of a change, KRAIBURG TPE guarantees delivery for a period of 24 months and also has the purity of the raw materials guaranteed by its suppliers.
Compounds for medical technology or medical applications are manufactured at KRAIBURG TPE only on special equipment reserved for these products. The company offers medical and pharmaceutical sector customers a service package that ensures maximum control with respect to quality, safety and reliability. THERMOLAST M compounds can conform to cleanroom processing standards andcan be sterilized using standard techniques such as gamma or beta radiation, ethylene oxide or steam.
KRAIBURG TPE will present these medical conforming materials at the Pharmapack event in Paris.
Companies in this article