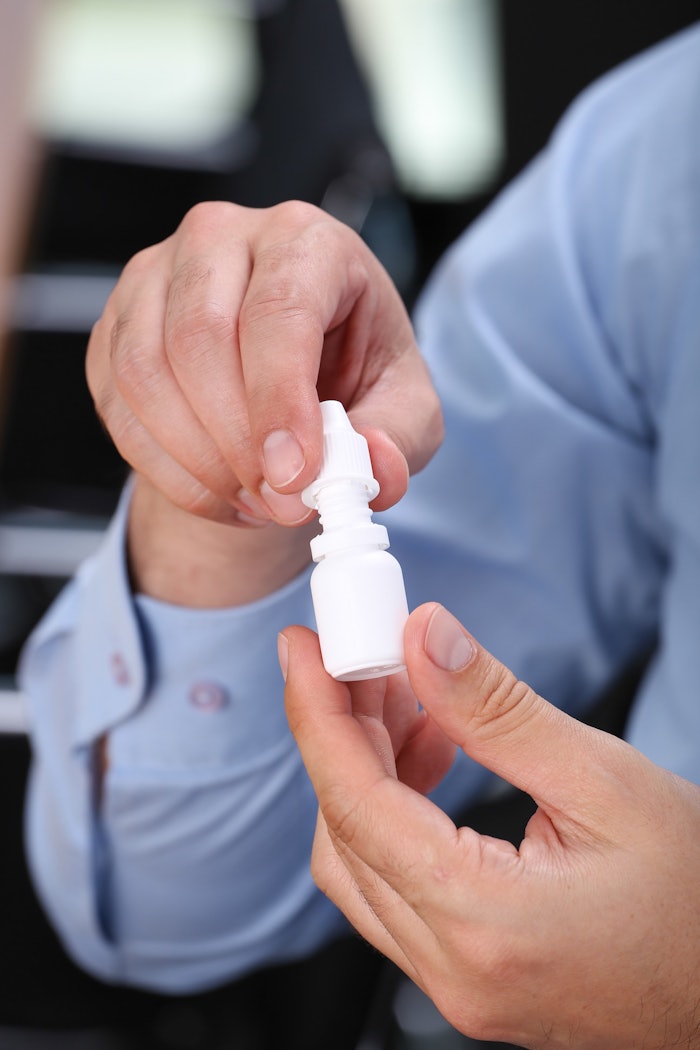 Gerresheimer produces new safe and patient-friendly drug packaging made from plastic, such as its Duma Twist-Off and Triveni U.S.-type containers, eye drop bottles with fixed U.S. TE-ring, Duma Pocket containers, and COP monolayer and MultiShell vials.
Gerresheimer began manufacturing a wide variety of containers in U.S. in September.
The Gx MultiShell is a leak-tight, shatterproof, and transparent vial designed to contain product with current products with powerful active ingredients that need shatter-resistant packaging and an oxygen barrier. With a multilayer structure made from COP and PA, this transparent Gx MultiShell vial meets such product requirements. Gerresheimer also provides monolayer versions of its COP containers.
The company also provides eye drop bottles, with a TE ring firmly attached to the bottle after it is opened, in line with new FDA requirements.
Triveni plastic containers with induction seal are made specially for the U.S. market and primarily in white. The plastic containers are manufactured under the Triveni brand and are available in round and square versions. Some are equipped with a black lining for light-sensitive drugs. All containers are fitted with an induction seal and are available in various sizes and designs. All models are FDA-approved.
Meanwhile, the Duma Pocket 100 mL has an ergonomic design that enables the oval-shaped box to be held and opened in one hand. Boasting an integrated closure and a dose dispenser, it is tamper- and child-proof and is easy to handle for elderly people.
Companies in this article