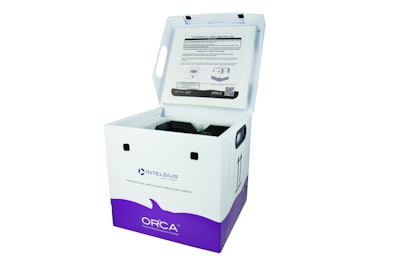 Intelsius, a DGP company, and designer, manufacturer and distributor of temperature-controlled packaging, has extended its ORCA range, with the introduction of its +22°C Plantol PCM.
The +22°C Plantol PCM is manufactured specifically to the temperature range 20° to 24°C for the transportation of whole blood products.
With a greater need for more complex shipping systems the +22°C Plantol provides an extended solution to the ORCA range, providing exemplary performance as an ambient PCM in hot conditions over 144 hours against ISTA 7D, for every-sized ORCA.
Intelsius' PlantolTM range of PCMs are non-toxic and non-fossil fuel-derived and have been designed for exceptional performance with minimal environmental impact.
Companies in this article