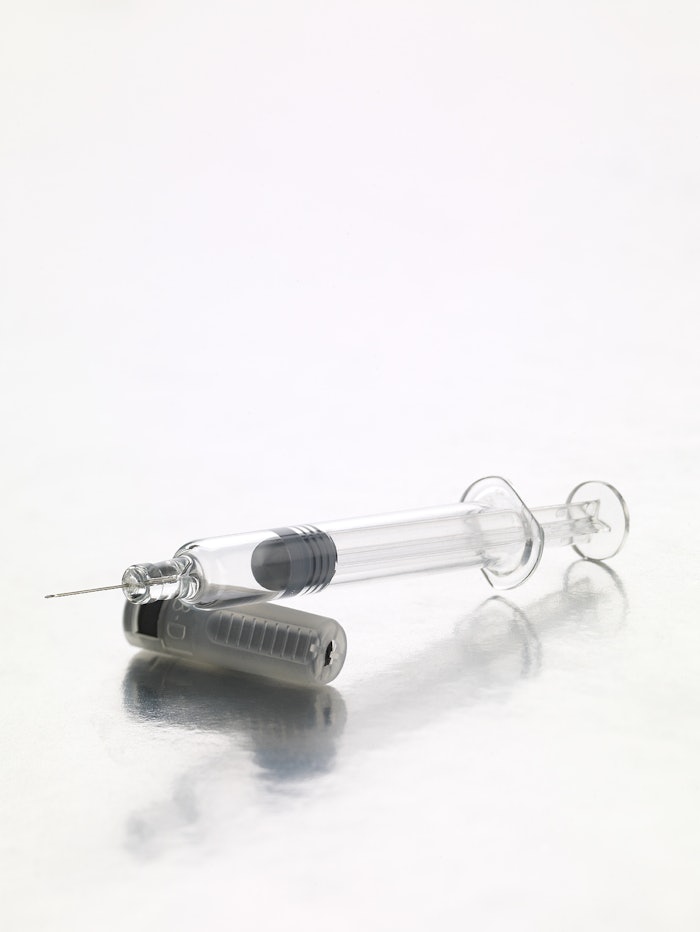 BD Medical, a segment of BD (Becton, Dickinson and Company), a global medical technology company, announced its BD Neopak™, a new glass prefillable syringe system specifically engineered for the administration of biopharmaceutical injectable drugs. This new product is designed to address industry challenges in developing, manufacturing, and marketing biologic drugs to patients.
The BD Neopak™ provides biopharmaceutical companies and patients with a high level of quality and enhanced container and device integration. Developed with a quality-by-design approach, the product is manufactured in a fully indexed process, which eliminates glass-to-glass contact, resulting in fewer visual defects and increased glass strength. The new process reduces silicone levels while maintaining the appropriate glide force functionality.
Through tighter dimensional tolerances and by limiting the dead volume space, the BD Neopak also reduces waste and overfilling of the biologic drug.
The glass prefillable syringe is designed to reduce risks associated with primary container and drug interactions and enable drug products speed to market safely and effectively.
 
BD Neopak also offers further customization options for pharmaceutical partners with sensitive drugs through BD XSi™ cross-linked silicone technology (which reduces sub-visible particles while maintaining syringe functionality) and ultralow tungsten technology.
Companies in this article