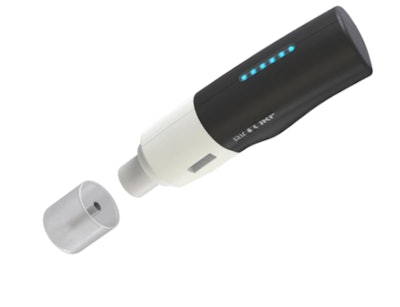 Innovation continues to meet patient needs, particularly in the area of drug delivery devices such as prefilled pens, injectors and applicators. Here, packaging strives to improve adherence for patients suffering with illness and/or dexterity issues. That innovation was celebrated at Pharmapack Europe, which announced its 2018 Pharmapack Awards during the Feb. 7-8 dedicated packaging and drug delivery event held at Paris Expo.
Due to the outstanding quality of entries, six winners were chosen across "Exhibitor Innovation" and "Health Products" categories.
Three winners were selected in the Exhibitor Innovation category: BIOCORP, West Pharmaceutical Services, Inc. and sfm medical devices, which were chosen for excellence in "Patient safety and convenience," "Ease-of-use and patient compliance," and "Patient centricity and customization," respectively. Beyond those winners, "the sheer breadth of innovations within this category," compelled competition judges to commend a list of "Top 10 Innovators."
BIOCORP Onejet is described as the first motor-driven disposable autoinjector, compatible with standard primary containers (PFS from 1 mL to 2.25 mL), designed to easily deliver high-viscosity products.
West Pharmaceutical Services' SelfDose® Patient-Controlled Injector is a simple two-step operation, designed to make administration far easier for patients with dexterity challenges. The patient only has to remove the cap and press against the skin to deliver a subcutaneous injection, and audible and visual end-of-dose indicators confirm successful administration of a prescribed dose.
Meanwhile, the nextaro® by sfm medical devices is said to serve as the quality benchmark for reconstitution of lyophilized pharmaceutical components. The product works using a patented screw system and optimizes handling through the use of two plastic components. This construction means it isespecially suitable for people with physical disabilities.
In total, 22 exhibitor products displayed in the Innovation Gallery. The remaining innovators in the Top 10 were the following:
• Perlen Converting AG'sPERLAMED-BLISTair
• Gerresheimer'sGx InnoSafe
• Nemera'se-Advancia®
• Schott AG'siQ™
• Baswen Inc.'s Pharma Adherence IoT Pack
• Cambridge Design Partnership's Dialog User Insights Research Toolkit
• PLASTIFRANCE's JUST'ADOSE & JUST'ADOSE+
Health product winners
In the Health Product category, three winners received recognition: UCB Pharma, GSK Consumer Health and Laboratoires Virbac.
The CIMZIA® Pack of 2 AutoClicks® Prefilled Pens by UCB Pharma was recognized for its feats in patient compliance with a packaging system that puts rheumatoid arthritis patients and others with hand dexterity issues at the forefront. The pen has a button-free delivery system and a wide non-slip grip, with new elements that help to improve patient compliance including a large viewing window and a clicking sound at the start and end of a full dose injection.
GSK Consumer Health'sVOLTAREN «No Mess» applicator was distinguished as a winner for its improvements in patient hygiene and adherence. The packaging enables consumers to directly apply the pain relief gel without having to touch it—which is both practical and hygienic as consumers do not have to wash their hands post-application.
Laboratoires Virbac was awarded for its All in One Contactless Multidose Delivery Cap, said to be the only "all-in-one" solution for the application of liquid products for both the animal and human health markets.
Anne Schumacher, Brand Director at Pharmapack Europe, noted, "I would like to commend all six of the winners at this year's Pharmapack Awards who demonstrated excellence in drug delivery, packaging and automation for better patient safety and compliance—critically taking into account consumers with severe illnesses and difficulties in dexterity.
"For the past 21 years, Pharmapack has been devoted to showcasing the most outstanding, cutting-edge innovations in the pharmaceutical packaging sector, from the products highlighted through to the content sessions. The exceptional calibre of this year's entries echoes our core theme of pushing technology to its limits to ultimately improve patients' lives, and is a direct reflection of how the wider industry is advancing," added Schumacher.
Pharmapack Europe is organized by UBM.
Companies in this article