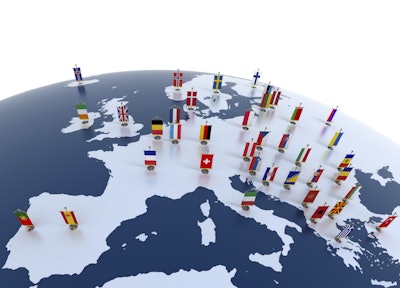 "Europe In-Vitro Diagnostics Market Outlook to 2018—Ageing Demographic and Mounting Consolidation to Drive Future Growth," by Reportbuyer analyzes the market size of the Europe, Germany, France, Italy, Spain, and UK in-vitro diagnostics (IVD) market.
The report also covers the segmentations of IVD markets in several European countries by reagents, instruments, IVD labs, auto-tests, private laboratories, public and private hospitals, wholesalers, dispatchers, blood transfusion centers, and others. The market shares of major players in the Europe IVD space are also provided along with the comprehensive overview of the future of the IVD market in Europe.

In Europe, the market has been driven by the increasing number of lifestyle diseases, inclining preventive healthcare practices, mounting disposable incomes, an aging population, and improving healthcare infrastructure. Specific financial details and forecasts are only available by purchasing the report.
With an advent of new varieties of diagnostic tests incorporating the latest technology, the industry revenues increased by in 2013 as compared to 2012. The IVD market in Europe is subject to factors including people with diabetes, heart, kidney, and other infectious and lifestyle diseases and the overall disposable incomes in several countries, which play an important role in determining the revenues from various diagnostic segments.
Reagents have been the largest contributing category in terms of revenue, having recorded the maximum sales over the years. Meanwhile, the IVD diagnostics market in Europe has gradually decline over the years. Behind the decline are the stringent market setting and austerity measures established to control healthcare costs. This has led to the consolidation of laboratories, strong price pressures, and delays of payment by healthcare authorities. These factors have cumulatively influenced the IVD industry negatively.

The IVD market in Europe has showcased several emerging trends over the past few years. Some of the most definitive of these trends has been the advent of decentralized testing, mounting automation in laboratories, increasing consolidation and preference for early detection of diseases.
Several pathological labs have increased investments and adopted fully automated systems for disease diagnosis. That has increased the accuracy of test results, while also shortening turnaround times. Additionally, the growth of portable diagnostics devices has propelled the market for point-of-care testing in Europe.
The IVD market in Europe is changing at a brisk rate. Technological advancements, demand of diagnostic tests from an ever-growing base of disease-ridden population and people suffering from lifestyle diseases, as well as the consolidations among diagnostic product manufacturers in a number of countries in Europe have been significantly changing the market.