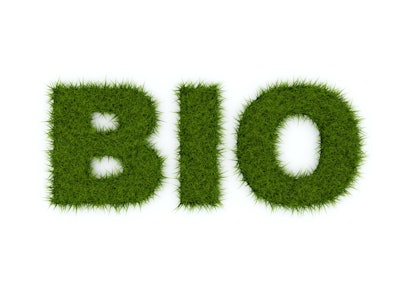 The increasing prevalence of biosimilars will have a noticeably negative impact on the biologics market beyond 2019, despite an initial projected Compound Annual Growth Rate (CAGR) of 8.3%, taking the overall biologics market value from $162 billion in 2013 to more than $262 billion by 2019, says research and consulting firm GlobalData.
The company's latest report, "PharmaSphere: Regulatory Frameworks and Product Pipelines in the Global Biosimilars Market," states that patent expirations of branded biologics and the introduction of clearer regulatory frameworks for biosimilars after 2019 will see the latter capturing the market share from biologics.
Joshua Owide, GlobalData's Director of Healthcare Industry Dynamics, says: "There are a number of factors driving the initiative towards the global adoption of biosimilars, from austerity measures and slow economic growth in the U.S., to an aging population and increasing demand for healthcare in countries such as Japan.
"The savings made from choosing biosimilars over biologics are not as substantial as first anticipated, and the cost of biosimilars is expected to be around 20% to 30% lower than that of branded biologic therapies. This remains a significant reduction nonetheless, since many biologics command hundreds of thousands of dollars for one year's treatment."
While many biologic manufacturers are seeking to slow the entry of biosimilars into the market, GlobalData's report states that the biosimilars arena is attracting attention from contract manufacturing organizations, such as Lonza and Celltrion, along with contract research organizations, including Quintiles and Paraxel, and multi-industry conglomerates, such as Samsung and LG.
Owide says: "The biosimilars industry is already highly lucrative. More than 100 deals involving companies focused on the development of biosimilars have been completed over the past seven years, with a total value in excess of $10.7 billion.
"In addition to private ventures, some national governments are targeting the biosimilars market to sustain their domestic pharmaceutical industries. Most significantly, South Korea announced in 2011 that it aims to create approximately 120,000 new jobs in the sector, in a bid to capture 22 percent of the global biosimilars market by 2020."
Companies in this article