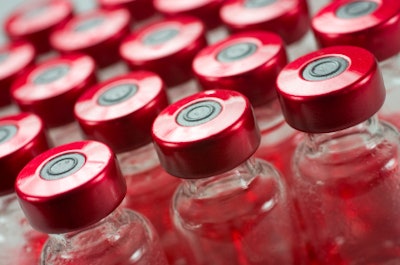 The U.S. Food and Drug Administration continues to provide online updates regarding the recent meningitis outbreak. After addressing "technical problems" in its previously announced list of New England Compounding Center customers, the FDA's Web site is now making available two lists of customers (consignees) that received products shipped on or after May 21, 2012 from NECC's Framingham, MA, facility.
Says the FDA site, "The first list includes customer names and addresses, organized by state. The second list contains the same basic information as the first list, but is organized alphabetically by customer name and also includes the specific products shipped, the quantities of product shipped, and the shipping date.
"FDA is reiterating and updating its previous recommendation that follow-up with patients be done when the following three conditions are met:
• The medication was an injectable product purchased from or produced by NECC, including an ophthalmic drug that is injectable or used in conjunction with eye surgery, or a cardioplegic solution,
• The medication was shipped by NECC on or after May 21, 2012, and
• The medication was administered to patients on or after May 21, 2012.
"Since the May 21, 2012 date is the date the first of three lots of methylprednisolone acetate implicated in the current outbreak was produced, products produced and shipped by NECC on or after May 21, 2012 are believed at this time to be of greatest risk of contamination. Now that we have shipping information available, we are updating FDA's recommendation to health care providers so that they can focus their attention on following up with the patients who are believed to be at greatest risk of receiving a contaminated product."
NECC's statement
Back on Oct. 6, An NECC online press release announced "a recall of all products currently in circulation that were compounded at and distributed from its facility in Framingham, MA. This action is being taken out of an abundance of caution due to the potential risk of contamination, and in cooperation with an investigation being conducted by the U.S. Food and Drug Administration, the Centers for Disease Control and Prevention and the Massachusetts Board of Registration in Pharmacy. The FDA had previously issued guidance for medical professionals that all products distributed by NECC should be retained and secured. While there is no indication at this time of any contamination in other NECC products, this recall is being taken as a precautionary measure. Products from NECC can be identified by markings that indicate New England Compounding Center by name or by its acronym (NECC).
"NECC is notifying its customers of this recall by fax. Clinics, hospitals, and healthcare providers that have product which is being recalled should stop using the product immediately, retain and secure the product, and follow instructions contained in the fax notice."
In an Oct. 18 press release, the Centers for Disease Control and Prevention (CDC) and the FDA "confirmed the presence of a fungus known as Exserohilum rostratum in unopened medication vials of preservative-free methylprednisolone acetate (80mg/ml) from one of the three implicated lots from New England Compounding Center (NECC) (Lot #08102012@51, BUD 2/6/2013).
"The laboratory confirmation further links steroid injections from these lots from NECC to the multistate outbreak of fungal meningitis and joint infections. Testing on the other two implicated lots of methylprednisolone acetate and other NECC injectables continues.
"CDC and state health departments estimate that approximately 14,000 patients may have received injections with medication from three implicated lots of methylprednisolone and nearly 97% of these patients have been contacted for further follow-up."
Editor's note: The photo of vials shown with this article is for illustrative purposes only.