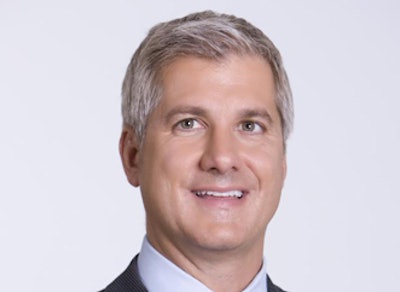 Editor's Note: The global healthcare system is at a turning point.
In the U.S. and elsewhere, changes in policies, disease patterns and rising costs combined with new technologies, diagnostics and therapeutics have brought forth increased demand for transparency, a plethora of new business models and calls for greater efficiency.
The goal for society: a slowdown in the growth of healthcare costs. The result: the creation of an entirely new ecosystem of health-care providers.
From new health IT businesses to "storefronts" delivering diagnostics, care and supplies to patients, the full spectrum of healthcare from product to patient is morphing into a disease and outcomes-focused approach with a more efficient delivery of products, treatments and cures.
In a recent interview, John Menna, Vice President, Global Strategy, Healthcare Logistics at UPS, discussed the role of logistics in the war on cancer and shared his outlook for the future.
Q: What does logistics have to do with oncology?
John Menna: People don't immediately think of UPS when they think of healthcare, but logistics supports everything from diagnosis to treatment, by providing visibility, reliability, transparency and product protection for moving high-value, time-sensitive specimens.
With smarter logistics, we can help patients by making sure (a) the process and the treatment are as patient-friendly and patient-convenient as possible, and (b) the treatment is as effective as possible, meaning that the product has been handled properly throughout the supply chain.
Also, the more efficiently a supply chain is built, the more you can drive down the costs associated with these very expensive treatments. We help enable better outcomes and better value for both healthcare businesses and patients.
Q: Could you give an example of how logistics could enable new opportunities in healthcare?
Menna: I'm especially excited about the opportunity to provide cancer screening to more of the population, by making diagnostic tests more convenient and less expensive for the patient.
With something like colon cancer, one of the most preventable types of cancer, many people choose not to get the colonoscopy recommended for early detection.
At UPS, we've worked with companies that have come up with some noninvasive types of cancer screening diagnostics, some of which are done within the patient's home.
A collection kit is sent to the patient, a specimen collected, and the kit given back to UPS to be sent quickly to a laboratory for diagnostic testing and analysis.
The lab results can be provided to the physician or directly to the patient. By facilitating these types of patient-friendly solutions, we hope more people will get preventative testing.
Q: What trends are you seeing in oncology in which you feel logistics will play a vital role?
Menna: Within the industry, we're seeing more "companion diagnostics." This type of diagnostic test determines if a specific treatment will be effective for a patient based on their genomic makeup. The logistics of specimen transport come into play here.
Where a bio specimen is collected and where it is analyzed are often two separate locations. Careful handling of biological materials, active monitoring and tracking, and quick delivery to the lab can help ensure the integrity of the sample and expedite test results.
Another emerging trend is "customized medicine," which sometimes involves a patient's specimen being re-engineered with an oncology drug and injected back into the patient.
The medicines moving in this direction are especially temperature sensitive, so the cold chain logistics moving those drugs must be consistent and reliable.
The same medications are also time sensitive, so shorter time in transit and earlier deliveries can impact effectiveness.
Q: How does technology further logistics in the healthcare segment?
Menna: When we focus on healthcare logistics, our priorities include visibility into tracking individual medications and specimens, and ensuring product stability and integrity.
Technological tools like radio frequency identification (RFID) and data loggers, aswell as new software platforms, help us improve accuracy at every step of the supply chain.
Now you can track not only boxes, but also individual vials, and specially engineered packaging and shipping containers keep products safe.
You may be getting a sense of how many handoffs happen in a supply chain between manufacturers, warehouses, hospitals, clinics, labs, doctors and patients.
By applying technology in a way that provides consistent tracking and data from end to end, we increase transparency throughout the supply chain and proactively identify risks to product integrity.
Q: How is UPS prepared to fight the war on cancer?
Menna: In working with various entities—from clinical labs, hospitals and in-vitro diagnostics to specialty pharmaceutical manufacturers and even insurers—I've seen how each player is disrupting the healthcare ecosystem with innovations for improving patient health.
With over 3,000 healthcare logistics experts at UPS, we know getting the logistics right makes these new innovations much more viable. An efficient supply chain can enable lower costs, earlier detection and therefore better outcomes.
We use our logistics expertise, dedicated healthcare facilities and integrated global network to help customers create flexible supply chains that focus on the patient—where, when and how that care is needed.
The companies we work with can leverage our capabilities in product protection, supply chain security and regulatory compliance, so that they can focus on creating better tests and treatments and better patient access to each.
Healthcare providers are rightfully focused on care first, and not so much on supply chain. That's where we see an opportunity to step up and push what's possible.
John Menna is Vice President of Global Strategy for Healthcare Logistics, UPS.
Reprinted with permission of Longitudes, the UPS blog devoted to the trends shaping the global economy.
Companies in this article