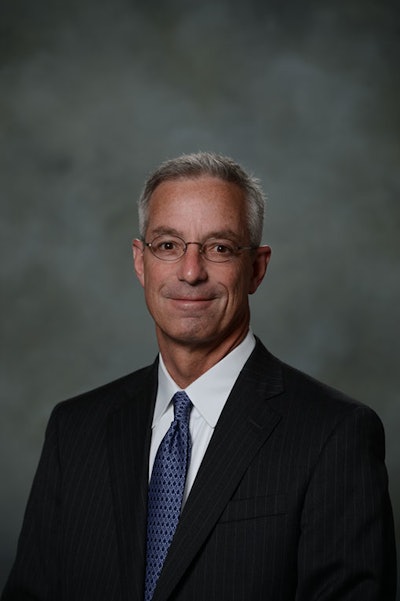 Healthcare Packaging (HCP): Tell us about Abbott Nutrition today in terms of what products you sell, describe the different packaging configurations you use, and your responsibilites with the company?
John Ginascol: For decades, Abbott has been developing and marketing science-based pediatric and adult nutritional products. We deliver thousands of SKUs in a variety of formats, including liquids, powder, bars, and enteral feeding devices. My position at Abbott Nutrition is Vice President of Global Supply. In this role, I ensure that all of our products are manufactured to the highest quality for our consumers.
Most of our products are either in powder or liquid form. To ensure our liquid products are of the highest quality and are shelf-stable for many months, Abbott uses both aseptic and retort package forms—often with modified atmospheric headspace. The aseptic packaging typically includes barrier HDPE bottles and foil seal or screw-cap closures. We also use some Tetra box variations. The retort package forms have barrier polypropylene bottles with composite closures or foil seals. We still use steel cans for some of our liquid offerings.
Abbott's powder packaging varies by brand and market, and like liquid packaging, offers product protection that enables long shelf life. Our powder infant product packaging ranges from the innovative HDPE SimplePac® to litho-decorated steel cans. We also have single-serve powder in sachets and easy-to-use stick packs, as well as bag-in-box formats.
HCP: Does Abbott Nutrition do all the packaging/filling/labeling of these products or are they outsourced? What are the special challenges you face with regard to equipment and materials used to package these products?
Ginascol: Abbott Nutrition handles most of its own manufacturing and packaging, though in strategically appropriate circumstances, we employ third parties.
At Abbott, we know that the safety and quality of our products equal trust for our consumers, so we are extremely vigilant about our quality processes. Our quality starts with our people, and continues with our stringent supplier requirements; our plants and equipment, which meet the highest quality standards in the industry; and our processes, which are designed to achieve the highest level of process control and conformance through every step of the manufacturing and distribution process.
HCP: Has the company been working more closely with packaging machinery and material vendors in recent years to help serve your customers? Please expand on the significance of partnering with these suppliers and where you see these efforts moving in the future? How can suppliers better serve your company?
Ginascol: Abbott's suppliers are integral to the success of everything we do. We regularly partner with strategic technology providers. As our operations continue to expand globally and become more complex, partnerships will play an increasingly critical role.
We work closely with suppliers—holding them to the same quality and social responsibility standards to which we hold ourselves. Abbott routinely audits suppliers to ensure that they are achieving expectations both for product quality and for social responsibility standards such as management systems, employee health and safety and environmental performance. We use a risk-based process to select suppliers for on-site audits, and we apply intensive screening in emerging markets where risks may be higher.
As our products can be the sole source of nutrition for some consumers, there is an increased level of importance to ensure that our ingredients, products, and packaging meet the highest quality standards. Full knowledge and confidence of Abbott's supply chain, including our suppliers, ensures high quality and trust for our consumers.
HCP: How does packaging play a role in providing your products with a competitive advantage?
Ginascol: We package our products based on consumer preference and convenience. Similac's SimplePac® is an example of innovative packaging that has mom-inspired features. It streamlines the bottle preparation process making it easier for moms—providing desired differential versus other formats.
HCP: What are some of the regulatory challenges your products face, both in the U.S. and in foreign countries? In particular, please share some regional preferences with regard to packaging that different countries prefer or dislike?
Ginascol: Package preferences have many similarities across the globe. Safety, compliance, and absolute product protection over shelf life are priorities in all the countries we serve. Having low-cost, yet consumer-appealing designs are also universal wants.
The nuances are typically in relation to preference. For instance, Asian markets largely prefer foil-sealed liquid bottles. In contrast, the North American market prefers more convenient direct-seal screw-capped products. "Life after intended use" is another area where we see differences. In India, we package many of our powder products in bag-in-jar formats knowing that the jar, or plastic container, is often reused for other purposes after the product is consumed. In other parts of the world the outer package is viewed as waste and contains no intrinsic value to the consumer.
HCP: Looking at the global picture, what opportunities does Abbott Nutrition see for its products? What countries or regions tend to be promising for your products, and what regions may not understand these products so well (for those markets, how do you educate them to gain better acceptance)?
Ginascol: Abbott Nutrition's global manufacturing network allows us to meet the nutrition and healthcare needs of millions of customers every day.
Each of the new facilities' locations was strategically selected to help meet the growing regional demand for our nutritional products. The facility location allows Abbott Nutrition to be closer to the consumer as well as tap local customs and leverage local suppliers where possible.

HCP: How can global markets better work with Abbott Nutrition for mutual benefit?
Ginascol: As companies like Abbott expand "in-country networks" in new and emerging markets, we will need to work effectively with other stakeholders in our industry. It is critical that our industry collaborate—within industry groups, between manufacturers and government, and overall collaboration with academia—to share best practices of technology, control process and systems in order to ensure the highest quality products and packaging for consumers.
John F. Ginascol is Corporate Vice President of the global supply chain for Abbott Nutrition with more than 32 years experience in global healthcare, covering all aspects of operations and quality. His experience covers pharmaceuticals, hospital products, medical devices, and nutritional products. He is responsible for all elements of global supply for Abbott's Nutrition franchise, including Procurement, Conversion (e.g., Manufacturing—both Abbott and Third Party), Distribution, Quality, and all support functions.