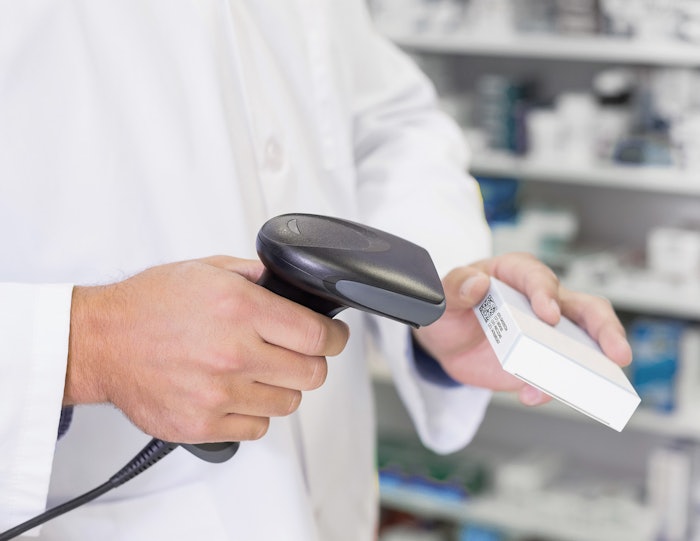 Videojet Technologies, a global provider of coding, marking and variable data printing solutions, announced a partnership with Paper Technology Foundation (PTS) to verify optimum marking quality based on a customer's specific carton packaging material to provide code verification in the pharmaceutical industry.
Traceability in the pharmaceutical industry is a critical aspect of compliance, anti-counterfeiting and the prevention of diversion. Helping ensure that vital product codes remain readable over the long term requires the appropriate combination of coder, inks and packaging material.


Long-lasting code quality on cartons is not coincidence—it's a science. It is mutually dependent on carefully selecting a perfectly matched combination of coding technology, ink type or laser wavelength, in order to achieve code superiority. This combination can now be verified as meeting a customer's objectives via Videojet's new testing service called Code2Carton.
Working with PTS, a specialized paper company, a customer's specific packaging materials can be put through a variety of application-specific tests to determine if the combination of ink or laser wavelength and carton selected are optimal in order to meet the customer's objectives. The results can be officially certified, and can tangibly increase the value proposition.
A number of factors can influence the longevity of a code, depending on how that code has been applied to the packaging material. In the pharmaceutical industry, thermal inkjet (TIJ) and laser marking technologies are often preferred for code application.


• Light fastness.
 The resistance of colors under the influence of light, particularly sunlight with high UV levels, is important to test. UV rays can destroy pigments in ink-based codes. Videojet can now calculate how fast printed codes will deteriorate. With this new service offered by Videojet, a printed GS1 DataMatrix code is marked and subjected to a defined level of UV radiation in a laboratory for several periods of time, differing in length. Following these set periods, codes are then evaluated by a barcode verifier.


• Abrasion. Throughout the course of their lifespan, cartons will be subjected to a certain amount of abrasion, be it on the production line, in transit or in the pharmacy store. Simulated tests are carried out at testing locations to determine the robustness of a code when subjected to a pre-determined level of abrasion, such as would be expected with ordinary handling.


• Water resistance. Water-resistant markings are a must in pharmaceutical operations due to the condensation that can form on packaging, particularly in cold chain environments. Videojet can now test the resistance of thermal inkjet inks by first marking a GS1 DataMatrix code at 300 dpi (dots per in.) resolution. The test boxes are then immersed in deionized water before the code quality is subsequently evaluated by means of a barcode verification system.
• Marking depth. When evaluating codes produced by laser marking systems, it is possible to measure the optimum marking depth at defined marking speeds in order to identify the best possible combination of these two factors. The testing, due to its accuracy, can play a pivotal role in technology selection between thermal inkjet and laser.


The need for high-quality, long-lasting and traceable codes is immensely important for many pharmaceutical manufacturers. Code2Carton testing service certifies the optimal combination of ink or laser wavelength possible on the carton. Brand reputation can be affected by poor quality codes, and minimizing the costs associated with bad codes is desirable. Through this partnership, customers can now certify that the combinations of codes and packaging they employ will meet their objectives.
Companies in this article