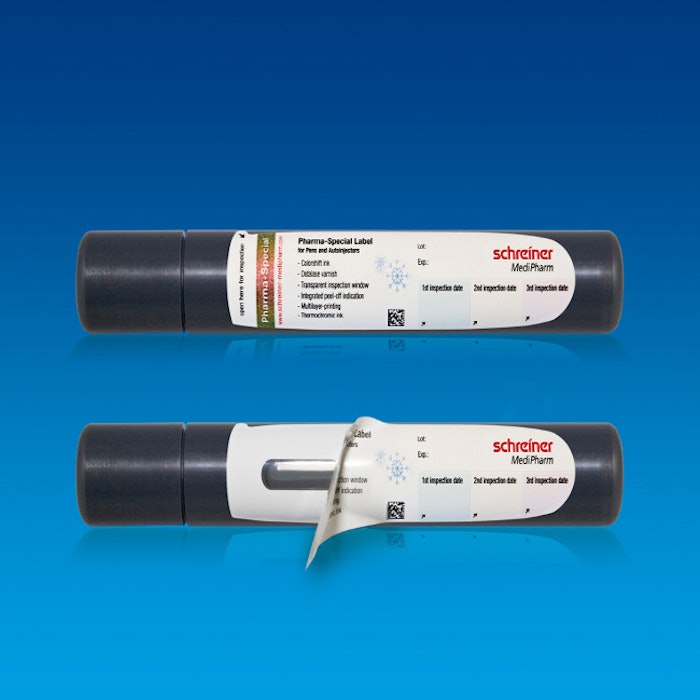 The label can be designed to fit the specific requirements of individual manufacturers, performing important, often unique functions that provide added value to both drug manufacturers and end users.

The customizable label brings potential for various autoinjector options. The label could feature a two-layered design, where the upper layer provides UV protection for the window underneath. To check the contents of the autoinjector, the label can be opened via a tab and then be closed with ease. Detachable labels with specific data can be integrated to remind patients to check the drug in the autoinjector regularly. The label parts also make it possible to document injections in patients' medical records or medication diaries.

The specialty label's possible safety and security benefits are far-reaching. By way of a reversible color-change effect, an embedded temperature indicator can show whether or not the autoinjector is sufficiently cooled. Its security ink changes color perception according to viewing angle to provide anti-counterfeiting capability. A special varnish also makes it possible to incorporate abrasion-resistant variable laser marking.
Companies in this article