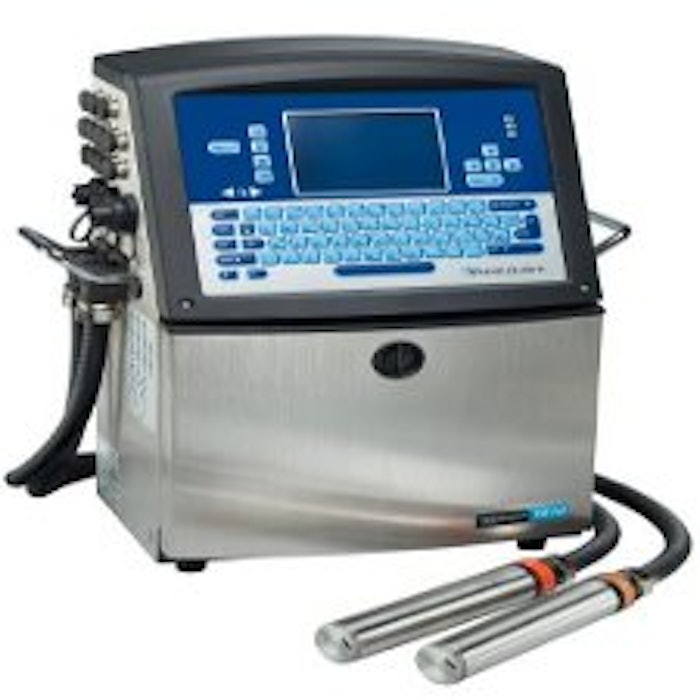 The Videojet® 1610 Dual Head small character continuous ink jet printer has two printheads that can run independently or in tandem to meet a wide range of applications including applications that require printing on two locations on a single product, or on multiple lanes on a traversing unit.
The 1610 printer can print up to 5 lines of high-resolution code per printhead at speeds up to 960 ft./min. for applications such as food and beverage, pharmaceutical, tobacco and building materials.
Both printheads feature an advanced, Clean Flow printhead design that provides maximum uptime. By reducing ink buildup that can cause traditional ink jet printers to shut down, the Clean Flow printhead delivers less maintenance and longer runs without intervention.
The printer includes IP65 washdown and dust protection that allows for superior environmental protection with no plant air required. Additionally, the vapor recovery system on the 1610 reduces solvent consumption and provides longer runs before fluid change.
Videojet®
Companies in this article