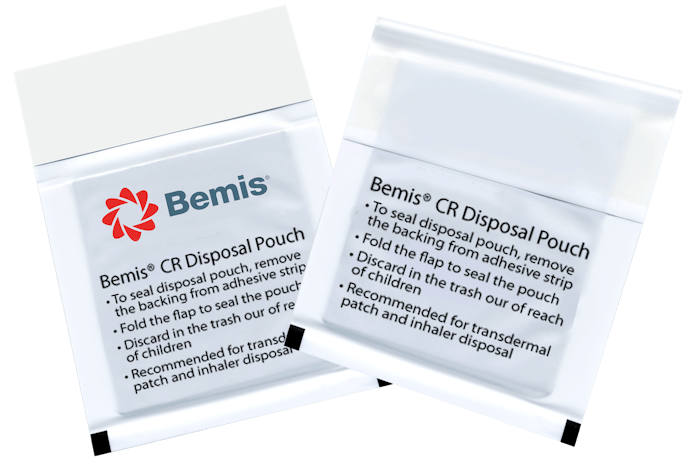 Bemis Healthcare Packaging has engineered a child-resistant pouch for the safe disposal of transdermal patches and inhalers. The pouch utilizes the company's expertise in blown film technologies, laminating and pouch conversion to engineer this protective solution.
This pouch is designed to help prevent accidental exposure to highly toxic drugs such as fentanyl, a potent opioid pain reliever. According to the U.S. Food and Drug Administration, young children and pets can easily remove discarded medicines from household trash.
FDA and other federal agencies recommend following instructions on medication labels and talking to health care professionals about safe storage and disposal of medicines.
Companies in this article