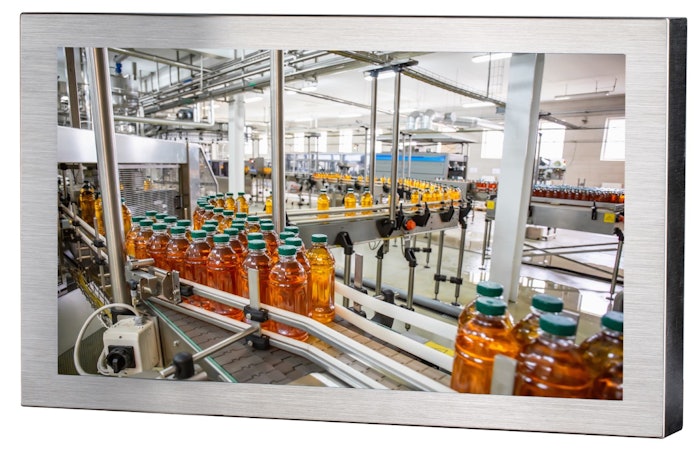 Tru-Vu Monitors' 27-in. waterproof industrial-grade LCD displays are designed to operate in demanding industrial environments where water and other liquids may be sprayed, splashed, or dripping. They also are full sealed against dirt, dust, and airborne particulates.
The VMW-27R-SS monitors feature 1,920 x 1,080 full HD resolution, and HDMI and display port digital video inputs. A NEMA 4X fully waterproof, dust-proof stainless-steel enclosure ensures that the monitors will withstand dirty, wet environments. It is completely sealed on all sides, with no vents, fans, or filters. Anti-reflective glass over the screen improves image quality and protects the screen from damage. It also features a waterproof cable entry system and has rear VESA holes for mounting.
The monitors feature an auto restart function. If power is disrupted, the monitors automatically resume operation after power is restored, without the need for any operator action. Available with a wide range of options, the monitors can be customized according to individual needs.
Companies in this article