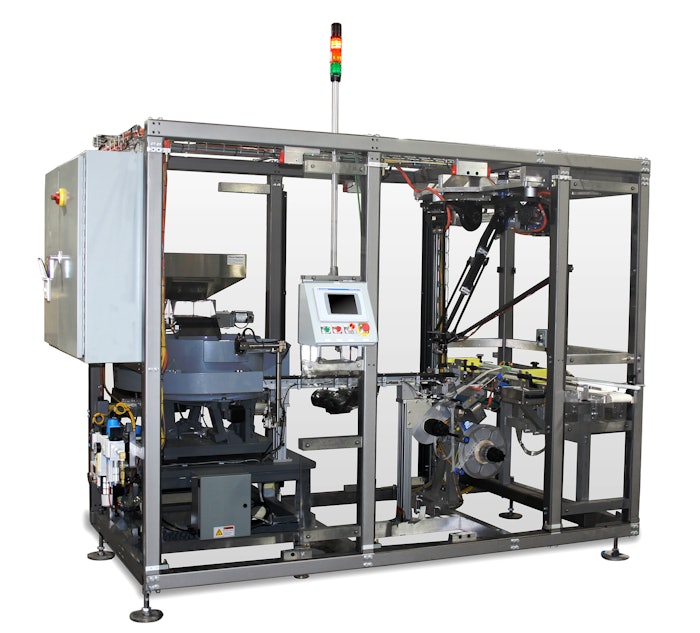 The AF-QCR – AF Series Delta 3 Collating Robot from AFA Systems features innovative design engineering. Its compact and modular frame can include several types of ancillary equipment such as vibratory bowl feeders, labelers, vision systems, and more.
The AF-QCR features an AFA Delta 3 robot that is driven by Allen Bradley control technology. This allows the AF-QCR to be driven by a single controls platform. With this, numerous benefits are realized including a reduction in training, maintenance and spare parts costs.
The AF-QCR can be designed to handle payloads of up to 1.5 kg. High-speed pick and placements up to 120 p/min can be achieved. Typical applications include vials, wrapped candy, pouches, sachets, bags and medical devices. Allen Bradley PLC as well as servos and drives are standard on the AF-QCR.
Companies in this article