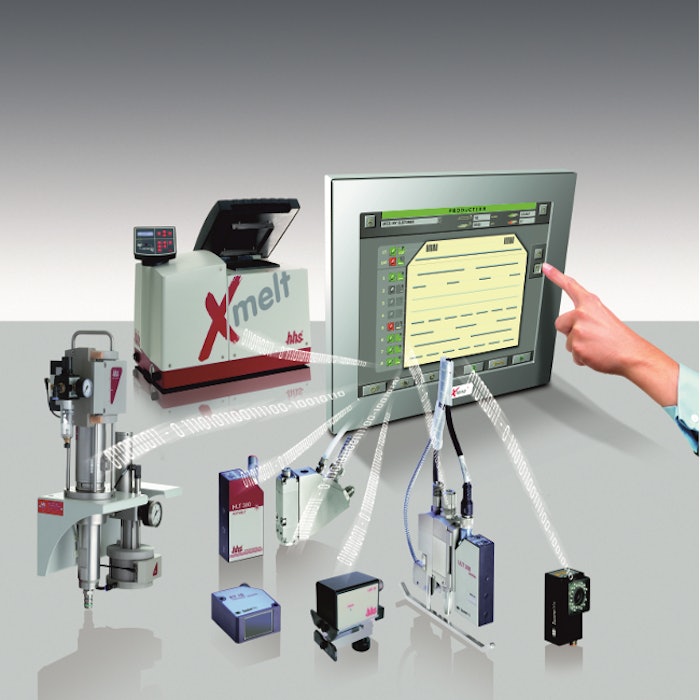 This especially applies where the protection and preservation of health are concerned: in medical technology, food and beverage industries. However, mix-ups, at a minimum, affect the efficiency of a system in less sensitive sectors as well and lead to costly complaints. For this reason, Baumer hhs focuses all engineering investments beyond merely using basic sensors to monitor its systems, rather it has always used intelligent mechanisms that only enable an approval to be given when all quality criteria have been met without exception. With over 25 years of experience, Baumer hhs is a leader in the field of quality control in the production of folding cartons and print finishing.

Mix-ups are one of the most typical problems occurring with industrial packaging systems. Cartons, blister packs, and other containers are filled incompletely or with the wrong product and, in the worst case scenario, end up incorrectly declared in the hands of the customer or consumer. The consequences are not always as serious as with pills and other medical or pharmaceutical products. Consumers trust that the packaging contains exactly what its label promises. In addition, if the wrong composition of individual parts in multi-packs occurs, such as incorrect or missing product information or package inserts, it is certain to entail a number of complications. That reason alone is enough to counter this risk with a greater level of attention. Recalls are financially costly and also may severely damage a company's image in the industry.

High requirements due to GMP guidelines

The GMP (Good Manufacturing Practise) guidelines apply to the production of food, animal feed, pharmaceuticals, and medical productions worldwide. Among other things, they require measures to prevent cross-contamination and mix-ups. One way to prevent mix-ups is the spatial and temporal separation of packaging processes. This philosophy is impractical as this would require a completely separate packaging line for every product. No product changeover would be permitted within a system. However, most packaging machines are specifically designed for a variety of products as it results in high efficiency machine usage and minimizes the use of expensive and elaborate solutions in the first place.

The Baumer hhs fail safe principle

Baumer hhs provides the premier alternative via precise and targeted monitoring of all process steps with the aim of detecting even the smallest deviations and errors then rejecting the affected specimen in order to prevent further processing or distribution into the market. There are numerous causes and types of errors. Product residues in the machine, stock allocation errors, or misdirected base materials cannot always be identified with the naked eye or by using basic sensors. Errors can occur at any process step, such as in the composition of contents, during primary packing (e.g. blister packs), during secondary packing in cartons, when enclosing written information, or during labelling. Basic sensors do not offer adequate reliability for these demanding tasks as a failure or malfunction of the sensor leads to the failure of the evaluation--errors remain undetected. Therefore, Baumer hhs employs process-integrated monitoring according to the dynamic fail safe principle.

The Baumer hhs definition of fail-safe doesn't mean merely a fail-safe switching of the sensor, rather the principle of evaluating a product as defective until it has been unequivocally evaluated as faultless or as a good part by means of all quality controls. This type of philosophy may be relayed by the old adage "guilty until proven innocent"! Individual inspection stations are logically linked to each other so that only a single fault in the quality chain (defect-free product unconfirmed) prevents overall approval. Even if a sensor fails and thereby cannot confirm defect-free product, the overall process remains faulty and leads to a negative evaluation and thus to the removal of the examined product from the product stream. This dynamic fail safe principle has been used from the outset at Baumer hhs and ensures a high level of safety and quality in all systems used for the production of folding cartons and print finishing. Baumer hhs is the outfitter for all leading manufacturers of folding carton machines and is a market leader in folding carton quality control.

Software for integration and quality control

All sensors involved in the checking processes (code reader, glue application controls, position monitoring, surface area and height determination) are linked by means of evaluation software. For this, the individual signals are logically linked together and combined in an overall evaluation, which ultimately generates the control signal for the rejection mechanism. As an integrated solution, the centralized control screen offers numerous advantages. Rejected parts can be removed in the optimum location in terms of production efficiency as each part is individually recorded, identified and monitored throughout the entire process. It is not necessary to plan a removal mechanism for each sensor, nor to drag a defective product along through further process steps. In any case, it is unnecessary to stop production as a whole for the removal of faulty products and this is prevented by a clever integration.

In addition, the quality can be recorded over long periods, multiple cycles or batches or various production processes by means of statistical methods. Continuous quality monitoring discovers the sources of faults in the system controls and shows optimization possibilities and the effect of changes in configurations and other measures. Glue application parameters can also be recorded, logged and optimized. Multi-terminal systems and an Ethernet network connection are available for large systems with multiple operating locations.

Baumer hhs relies on various sensors that are adapted for their respective tasks, including code readers for particularly high production speeds. Code readers are critical for the identification, recording and tracking of all types of packaging. They enable quality to be verified and the whole process to be logged. Simply constructed codes can also be read at high speeds, requiring considerably lower amounts of investments, computing power and system resources than image processing methods. Vision sensors utilizing cameras are employed in a targeted manner if visual checks, image comparisons, live images or image archiving are deemed useful. Particular attention is given to the user interfaces, which are incredibly easy to operate and are tailored to the respective application.
Companies in this article