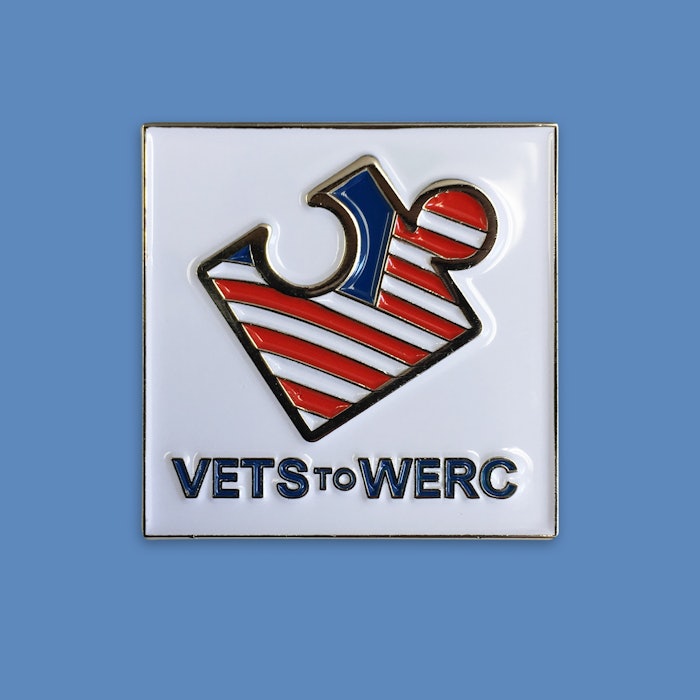 A report released last month by the U.S. Department of Labor finds the unemployment rate among veterans in 2015 declined by 1.4 percentage points from the previous year.
Despite this downturn and the fact that nearly 200,000 men and women are deployed from military to civilian life annually, the supply and logistics arena is experiencing a significant worker shortage. Industry experts predict this gap will expand as baby boomers retire and as at least 270,000 jobs need to be filled every year.
To help solve this problem, New England-based Legacy Supply Chain Services, multi-media publisher DC Velocity and the national Warehousing Education and Research Council (WERC) is launching an awareness campaign. "VETS To WERC" was showcased to 450 companies at the association's 39th annual conference at the Rhode Island Convention Center, May 15-18.
Presenters from the Joint Chiefs of Staff and the U.S. Army Soldier for Life program described the alignment of jobs in the supply chain field with the skill set of men and women who have served in the military. "VETS To WERC" will be an annual program component of the conference, according to event organizers.

Lieutenant Colonel Brian Gilman, who serves as the National Organizations Director in the Chairman's Office of Reintegration in the Office of the Chairman of the Joint Chiefs of Staff, said, "The supply chain industry is a natural fit for veterans, who have done everything from battlefield logistics planning, to transporting cargo, to operating heavy machinery. Providing them with leadership opportunities and careers paths in the supply chain field enables companies to effectively leverage their experience in the military environment."
Legacy Supply Chain Services is a third-party logistics provider that manages more than six million square feet of warehouse space in 50 locations throughout North America.
The Warehousing Education and Research Council (WERC) is a professional association focused on warehouse management and its role in the supply chain.