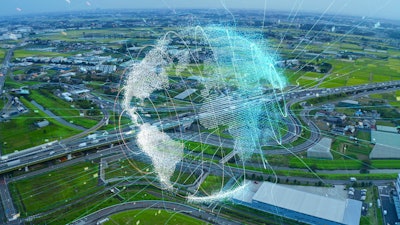 The University of Tennessee's Dr. Randy Bradley conducted a study with his colleagues seeking to understand the current state of global supply chain digitalization. Bradley and his team received more than 1,400 responses from business industry leaders and professionals in supply chain analytics and IT, representing more than 27 different industries on seven continents. Sixty-four percent of the organizations reported that their annual revenues are over $500 million, and of those, 29% say that their revenues exceed $5 billion.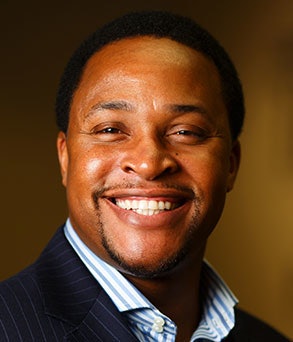 Speaking at the HDA Distribution Management Conference, Bradley said that high performing organizations were 2.5 times more likely to say that their supply chain digitalization efforts were the source of differentiation for them in the marketplace. He added that these organizations are "no longer just competing on price, or competing on product, or competing on quality of service, what they're saying is the way we're investing and driving digitalization is making a difference in the marketplace for us as an organization."
These organizations are also 2.5 times more likely to be early adopters of various emerging technologies such as advanced robotics, predictive and prescriptive analytics, artificial intelligence, machine learning, or blockchain. Bradley cautioned that digitalization is not all about technology, but said that showing a culture of innovation and experimentation is a different mindset that allows these organizations to determine if a particular technology is going to be of value to them.
These same organizations are also more likely to see the pace of their digital transformation being driven at the enterprise level, or, said Bradley, "the supply chain is not necessarily leading the organization, the organization is leading the supply chain." The study found that leaders of high performing organizations are more likely to adopt emerging technologies sooner in both their personal and corporate life. Supply chain professionals, however, were found to be more risk-averse to the early adoption of emerging technologies. Bradley said that being cognizant of this tendency is the first step, and then "once we're cognizant of it, we have to make sure that when we're making decisions on behalf of our organizations, that we don't allow our own biases or our own apprehensions with respect to emerging technologies to get in the way of the vision and the mission of the organization that we have espoused to serve."
Bradley added that a journey to transform both the organization and the supply chain often takes seven to 10 years, and with the rate of change and advancements in technology, what you start with may not be the technology you end with. Therefore, it is important to focus on the "operational backbone" to lay a foundation. "What are your core operational systems?" asked Bradley, "Whether it's your enterprise resource planning system, customer relationship management system, supplier relationship management system, inventory management system, yard management system, distribution systems, or your manufacturing execution systems, whatever is fundamental or foundational or core to your organization, that's where you have to focus, because that's what you're going to continue to build on. All the other solutions are wrappers. You're going to wrap them around [the core] and that's going to enable much of your digital capabilities and your digital competence."
Another finding of the study was that leveraging supply chain data by using advanced analytics allows organizations to make proactive rather than reactive decisions, and 75% of high performing organizations favor predictive and prescriptive analytics as a key aspect of supply chain digitalization.
---
PACK EXPO Las Vegas and Healthcare Packaging EXPO (Sept. 27-29, Las Vegas Convention Center) will reunite the packaging and processing community. With over 1400 exhibitors, no other event in 2021 will bring together a more comprehensive gathering of suppliers offering new products, technologies and solutions. Attendee registration is now open.

Companies in this article