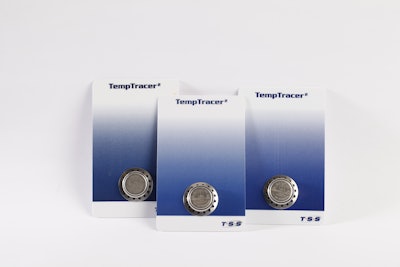 Managing multiple global and domestic clinical trials for temperature-controlled products requires attention to detail at a granular level. With adoption of Good Distribution Practices 2013/C 343/01, documentation requirements for transportation and storage conditions are more stringent than ever for medicines.
To capture the data needed and protect up to 150 shipments per day, The Coghlan Group, an expert in clinical trials, relies on data loggers and temperature-controlled packaging such as active and passive qualified shipping containers. Operating from a secured facility in Bastrop, Texas, near Austin Bergstrom International Airport, the 20-year-old secondary packaging and labeling facility also handles the logistics of shipping clinical materials worldwide including transportation charges, insurance, documentation, duties and taxes.
Unfortunately, the data loggers Coghlan included in shipments of refrigerated and frozen products weren't providing sufficient visibility and required manual launch and recording of serial numbers. When a shipment arrived at its destination, recipients had to download temperature data, save it to a hard drive and email it to Coghlan. This cumbersome process meant recipients often were slow to transmit the data or neglected to send it at all. So if temperatures during the trip exceeded parameters, data often arrived too late for Coghlan to take action and save the shipment. Furthermore, linking temperature data to its data logger and shipment destination, a necessity for compliance requirements, was a time-consuming task. Reviewing data was laborious too because it required each downloaded file to be opened and renamed.
So Coghlan transitioned to one-way TempTracer data loggers from TSS, a Sweden-based firm, with U.S. offices in Dallas, Texas, and Boston, Massachusetts. "TSS offers a multi-trip data logger with 12-month NIST calibration, but it's not practical for us right now," reports John R. Davis, M.A.O.M., director of business development at The Coghlan Group. "We have too many shipments to destinations where returns are unlikely," he explains.
Data loggers record in-transit conditions. To organize the shipment data and make it more readily accessible, TSS links each TempTracer data logger to its cloud-based CCIS temperature monitoring software and analytics, which is supplied at no extra charge. To maximize functionality, the CCIS software also works in conjunction with Coghlan's interactive web response system (IWRS). The web-based interactive tool automates activities such as tracking subject status/visits, managing drug supplies/shipments and randomization. The tool is supplied by Coghlan's data management clinical research organization (CRO), Everest Clinical Research Services, which is headquartered in Markham, Ontario.
At present, Coghlan monitors about 80 percent of its shipments in the cloud using the CCIS system. When these shipments are received, the TempTracer data logger is removed and placed in a TempTracer cradle. Designed for clinical trials, the cradle plugs into a USB port on any web-enabled device and requires no software or installation at the recipient site. Data related to temperature trends, transit time, alarm rates and compliance automatically upload to the cloud. "All shipment parameters are organized in a customized dashboard and information is immediately accessible to all stakeholders including sponsors, CROs, clinical research associates, depots and sites via a portal," says Davis. As a result, he adds, "CROs and depots can monitor destination site compliance remotely and in real-time. It only takes a glance at the dashboard to identify any shipments that need attention. If the data show temperatures didn't stay within prescribed limits, we have plans in place to address the situation quickly. If the excursion isn't too severe, we can clear the shipment without going through a whole quality review."
Key to the automated data collection process is a two-dimensional DataMatrix barcode embedded in the drug packing slip from the IWRS. This unique code identifies which depot will send the shipment, protocol number, date of request, consignment number, site number and destination city in the IWRS system and temperature range for the shipment.
At packout at the shipping desk, the barcode is scanned and linked to a drug or kit shipment and its TempTracer unit. The data logger is plugged into a personal computer and launched. The launching process defines alarm criteria for the shipment, shipping information and any other details Coghlan wants to capture. Davis says, "It takes just a few seconds to launch a device. The automated process also reduces manual entry errors." Once the data logger is launched, the CCIS software assigns a unique mission code to the shipment and a GK 420T thermal-transfer printer from Zebra Technologies Corp. prints a label with site number, protocol number and launch date, which is placed on the logger to differentiate between similar shipments.
Costs and benefits
Although the price tag for the TempTracer data logger/CCIS system is similar to the cost of the data loggers used previously, the more automated process and improved data accessibility delivered by the cloud-based CCIS system have generated substantial benefits for Coghlan, sponsors, receiving sites and, ultimately, patients. Compliance has improved and labor, packaging and shipping costs have declined.
For Coghlan, setup time per shipment dropped from three minutes to 30 seconds, and related costs fell more than 80 percent with the switch to the TempTracer data loggers and barcode launch. At the destinations, the more automated data transmission process saves time and improves compliance. Compliance now stands at 99.69 percent, a 15 percent increase.
With more complete data and faster access to the information, Davis reports, "The change from summer to winter packouts and vice versa occurs in a more timely fashion. With excursion data in hand, we've been able to switch to lower cost shippers for some studies. Of course this type of packaging change depends on the availability of stability data for the product in the clinical trial. However, if a $300 validated shipper can safely be replaced with a regular slotted case, which costs $0.50, the savings can be substantial."
As a result, in the first nine months the TempTracer data logger/CCIS system was live, Coghlan saved $500,000 in packaging costs and even more, about $600,000 in freight costs.
"We're really happy with the system," concludes Davis, who manages en route temperature compliance. "It's made my life much easier, especially for international shipments. Time zone differences and language barriers have largely disappeared. With timely shipment information in hand I can quickly resolve issues. This process will become even more streamlined when we begin receiving email notification with tracking information."
—Hallie Forcinio
Companies in this article