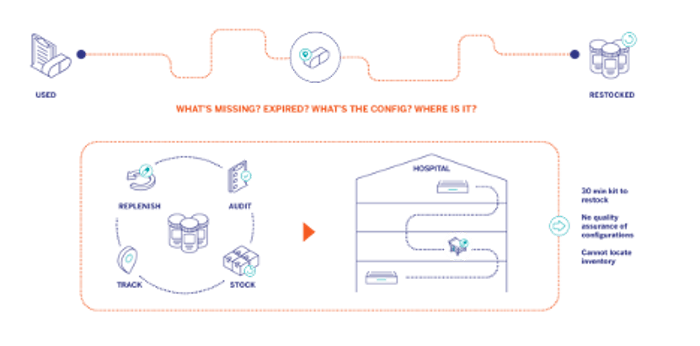 Inmar's MedEx TraySafe automates the replenishment and tracking of medications used in pre-configured trays and kits using camera imaging technology. The system tracks expiration and lot information, and allows the pharmacy to control and track the distribution of inventory from central supply to storage locations.
The system can be deployed via the cloud, virtual machines, or locally hosted depending on IT preferences. In addition, it does not require any interfaces to other systems for simple integration. Pharmacist and tech time to restock trays is minimized.
TraySafe is designed to ensure the tray is correctly configured with all material in the assigned location in the tray. Inmar charges a flat monthly fee—there are no additional charges for RFID tags because it uses imaging and standard 2D barcode labels. This allows TraySafe to identify not only items misplaced in the tray but products that are missing.
COVID-19 update
To help prevent the transmission of viral infections in the hospital setting, a single indicator was recently added to identify trays that have been used with patients in isolation due to COVID-19.