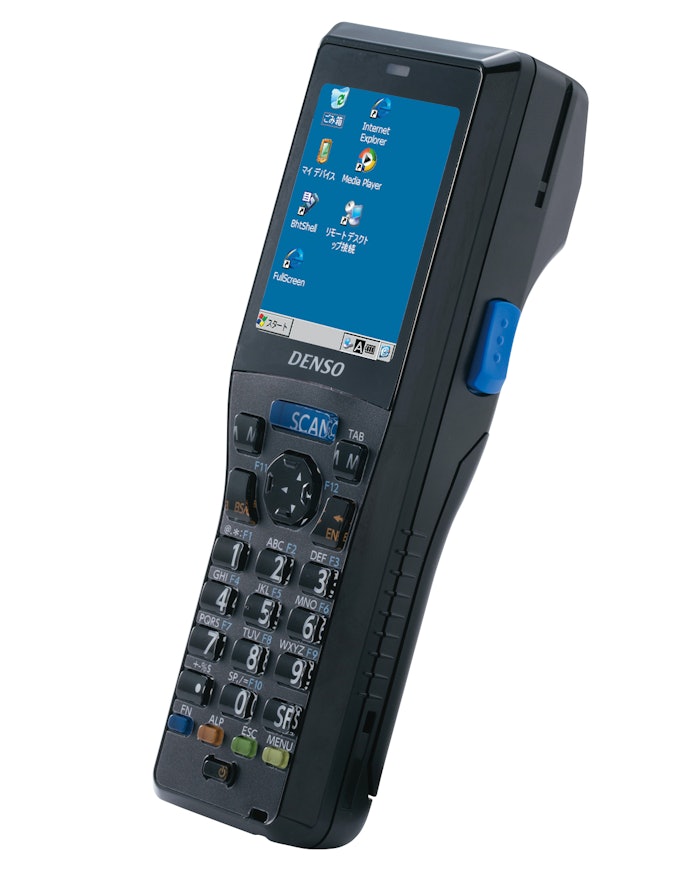 The compact, lightweight devices feature the Windows Embedded Compact 7 operating system, along with a rugged design backed by a long, three-year warranty.
Denso's Advanced Scan PlusTM CCD and area-imaging technology enable faster scanning than lasers. The 2-D models can read codes from any angle within 360 degrees, reducing working time by up to 30 percent. High-speed processors further increase operator efficiency.
Preinstalled software includes a keyboard interface application, wireless setting tool, application launcher and backup tool. Full Windows Embedded Compact 7 software development kits are available to allow creation of additional applications.
Advanced Wi-Fi technology and the latest network encryption protocols ensure fast, reliable and secure data transmission. Direct-connect USB cables increase productivity, while device cradles enable Ethernet, USB or RS-232 communication.
An ergonomic design lets the operator press all buttons with the same hand the device is held in, freeing the other hand for additional tasks. A convenient touch-screen allows intuitive operation. Long-life batteries permit up to 28 hours of continuous operation, spanning multiple shifts.
Companies in this article