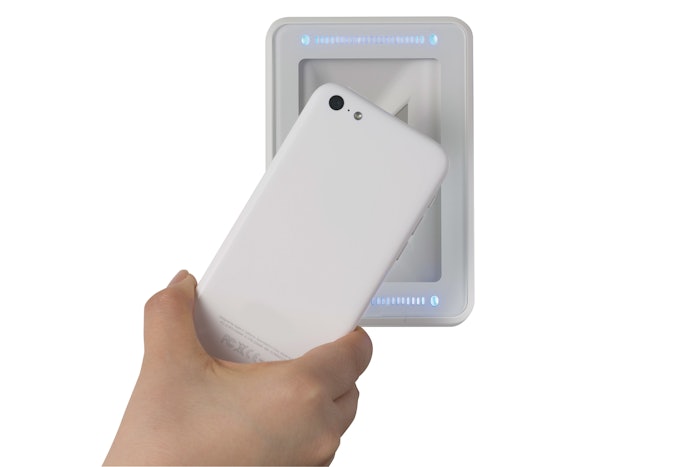 The new QK30 scanner is specifically designed to read 1‑D and 2-D barcodes displayed on the LCD screens of cell phones and other mobile devices, as well as codes printed on paper, using DENSO's Interleaving Media Scanning Technology (IMST).
"The demand for fast, reliable scanning of mobile LCD screens continues to increase," said Fran Labun, vice president, Sales Group, DENSO Products and Services Americas, Inc. "Our new QK30 scanner takes this technology to its furthest edge yet."
The QK30 is the only scanner in its class to offer programmable multicolored LEDs, play audio files and enable IMST remote device management. IMST programming and configuration software is included with the device, which can also be programmed using scripts.
The compact QK30 is 50 percent thinner than previous models, yet has a 30 percent larger scanning area, allowing it to quickly scan large-screen smartphones. Applications include e‑tickets, e-coupons and e‑membership cards.
Even under poor lighting conditions, using IMST, the QK30 can read LCD screens with differing contrasts, colors and reflections. Both countertop and in-counter/kiosk versions are available.
To learn more about the new QK30 scanner, visit www.denso-adc.com/products/qk30.
Companies in this article