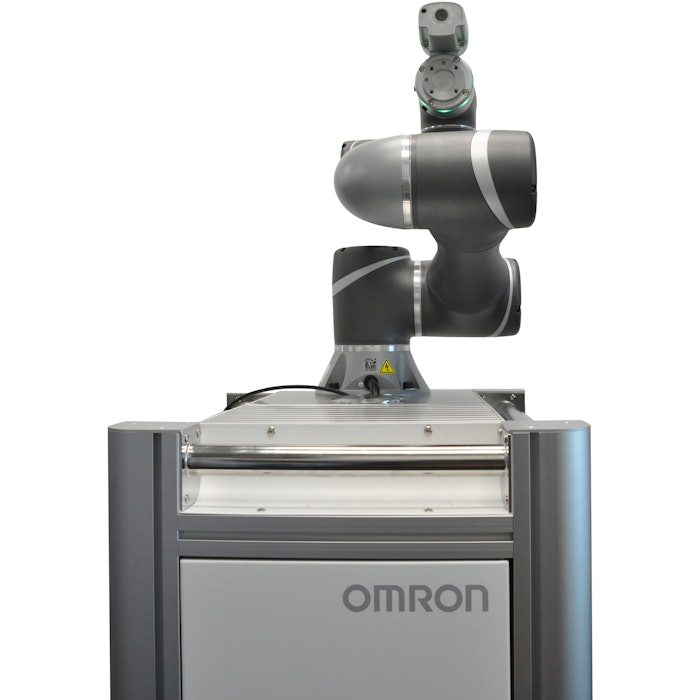 "With the addition of Omron cobots, Allied expands into the newest category of automation and control products, robotics," said Andrew Luig, Allied Supplier Manager. "We are excited to offer our industrial automation customers this new line. We are equally excited that Allied is currently the only U.S. distributor licensed to carry these new cobots."
"Omron has had a 19-year relationship with Allied, offering solutions from relays and sensors to controllers and robotics," said Eric Roggeman, Omron National Channel Development Manager."It is only natural that we would turn to Allied with our new Collaborative Robot line. Omron and Allied have always worked collaboratively to provide our customers the products they need. This exclusive partnership is our commitment to evolving that relationship in a dynamic marketplace that also puts emphasis on both online and in-person access and support. We are very excited to work with Allied."
The new Omron Cobot is geared toward manufacturers seeking to boost production and reduce employee fatigue by automating repetitive tasks, such as machine tending, loading and unloading, assembly, screw driving, gluing, testing, or soldering.
"As the first-choice distributor for automation and control needs, Allied demonstrates our commitment to customers and this industry by adding cobots to our line of industrial automation components," said Product Director Joe Reed. "We expect this new robotics category to grow quickly, as it helps customers automate the most manual, repetitive tasks, leaving skilled workers to perform more complicated tasks alongside industrial robots."
For more information on collaborative robots from Omron, visit our website at visit. Or contact an Allied Customer Account Rep at 866-433-5722.