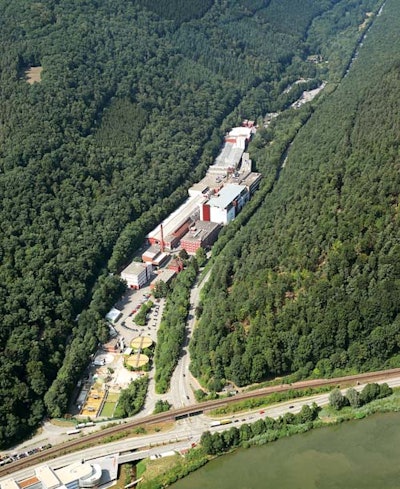 Catalent, the leading global diversified provider of advanced delivery technologies and development solutions for drugs, biologics and consumer health products, today announced that work is underway to expand integrated turnkey softgel capabilities at its facility in Eberbach, Germany.
The $14 million expansion, which is scheduled to be completed by mid-2020, includes two new softgel encapsulation lines dedicated to Catalent's proprietary Vegicaps® technology. This addition is driven by the increased global demand for animal-free consumer health products, and these new lines will be completed by September 2019. The investment also includes new printing technology, a state-of-the-art vision inspection system, expansion of the facility's softgel coating capabilities, and the addition of further packaging capacity.
"The Eberbach facility is our biggest softgel development and manufacturing facility in Europe with a capacity of more than 10 billion softgel capsules per year," commented Raoul Bernhardt, General Manager of the Eberbach facility. "This investment reflects the importance of the site and will enable us to better serve our customers with increased volumes and turnkey services."
In addition to these capital investments, the site is increasing its total production output by growing the workforce by more than 10% across Operations, Quality Control and related supporting functions.
The 360,000 square-feet facility offers integrated softgel manufacturing services which simplify supply chain management and deliver products faster to market. In addition to handling prescription pharmaceuticals, over-the counter pharmaceuticals, nutritional supplements, medical devices and animal health products, the facility also specializes in handling highly potent and cytotoxic compounds within an isolated, self-contained cytotoxic suite. This is the latest expansion at the facility with the most recent one dating to early 2015 when it was expanded to include additional softgel coating and blister packaging equipment.