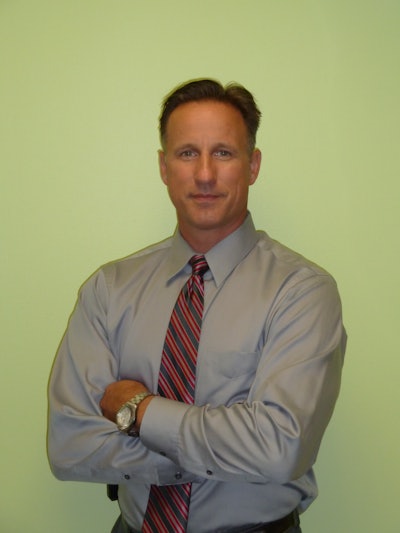 ANTEC® 2019, the world's largest technical conference for plastics professionals, will take place March 18-21 at the Marriott Detroit Renaissance, Renaissance Center in Detroit, MI.
Only 329 members, including the current inductees, have received Honored Service Member recognition since the honor was established in 1992. To be chosen, a candidate must have demonstrated long-term, outstanding service to, and support of, the Society and its objectives.
The new honorees are:
Scott Heitzman Mr. Heitzman has over 30 years of experience in the pigment and color industry. He is currently employed by Sun Chemical Corporation. During his career with Sun Chemical, he has held positions in Technical, Purchasing, Product Management and Sales. He holds degrees in Construction Technology & Industrial Technology from Morehead State University. He has been an active member of SPE since 1987 and currently holds a Color and Appearance board position. He serves on several committees and has chaired Color and Appearance Annual Conference. Additionally, he has been the divisions Technical Program Chair for SPE's Annual Technical Conference. He is interested in continuing his efforts in providing greater value to current members and open opportunity for new members to get involved. Sponsored by SPE's Color and Appearance Division.
Edwin Tam Mr. Tam is currently the Director, Marketing & New Business Development, for Teknor Apex Company. He is responsible for marketing and new business development of Teknor Apex. He has held various positions in Technical, Applications Development, Market Development, New Business Development, Marketing and Sales in plastics industry.
He received a Bachelor of Science Degree in Chemical Engineering from the University of Wisconsin, a Master of Science Degree in Chemical Engineering from Syracuse University and a Master Degree in Business Administration from Kent State University.
He has been very active in SPE for the past 30 years. He has served as a Board Member, Special Interest Group Chair, Topical Conference Chair and Technical Program Chair for SPE's Annual Technical Conference for the Thermoplastics Elastomers and Bioplastics and Additives Manufacturing/3Dp Special Interest Groups. He was one of the early founders of SPE Bioplastics Special Interest Group, now Division. He also founded the Additive Manufacturing/3D Printing Special Interest Group 5 years ago. Mr. Tam also served as the overall Technical Program Chair for SPE's Annual Technical Conferences in 2017 & 2018. He believes in promoting plastics as a career for Next Generation. Edwin has served on SPE's Thermoplastics Elastomers Special Interest Group Scholarship Committee for over 8 years helping to give scholarships to both undergraduate and graduate students. Sponsored by SPE's Bioplastics Division and Additive Manufacturing/3Dp Special Interest Group.
For more information or to register please go to www.4spe.org/antec.