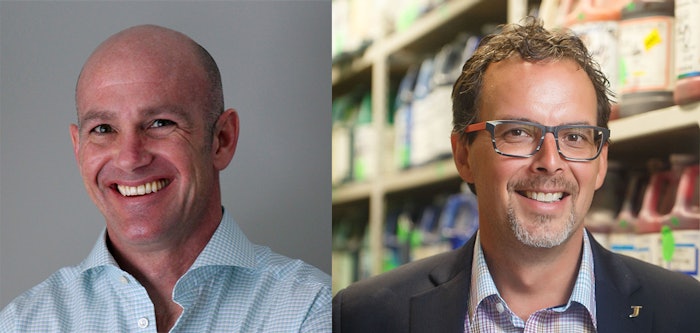 Jet Label & Packaging Ltd., Western Canada's largest producer of labels and printed tape for a broad range of industries, will deliver a presentation discussing best practices for effective labelling design and application. Titled Three Keys to Having a Successful Label on Your Products, the educational "lunch & learn" session will take place February 22 from 11:45am-1:15pm. To register for this event, click here.
The thought leadership experience will be jointly hosted by industry veteran Steve Smith, Jet Label's Vice President of Marketing & Sales; and Dan Stickney, General Manager of Jet Marking Systems, a leading provider of label application solutions and ancillary equipment. Together, the two will share insight from joint ventures that have provided customers with total labelling solutions that include label design, manufacturing, application machinery and services that help customers integrate and optimize their lines for best-possible speed and performance.
Both companies also will be highly visible as exhibitors during the subsequent open floor portion of the show. At Booth #1138, Jet Label will feature a variety of samples from its portfolio of labels for a broad range of industries, as well as experts to field questions from attendees on all labelling-related topics. Meanwhile, at its adjacent Booth #1139, Jet Marking Systems will provide live demos of its label applicators, thermal printers and other specialty equipment. Among other prominent brands such as CTM, this year's lineup features manual and semi-automatic bottle and container labelers from Great Engineering, an Australia-based manufacturer for whom Jet Marking Systems recently became a distributor.
The joint presentation at CHFA West also is in line with both companies' continued commitment to industry thought leadership – an effort that, most recently, has included an uptick in customer-friendly explanatory articles on the "Knowledge Base" section of Jet Label's website.