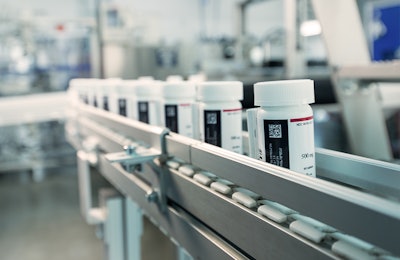 PCI Pharma Services (PCI), a provider of specialist outsourced drug manufacturing, clinical trial services, and commercial packaging to the global biopharmaceutical industry, expanded its bottling line capacity at its Commercial Packaging site in Rockford, IL.
Construction of the additional packaging suites began in March 2018 to add considerable footprint for primary and secondary packaging operations equipped with high-speed tablet filling, cartoning, as well as in-line serialization and aggregation in support of increased customer demand. The new expansion will grow Rockford's bottling operation in Rockford by producing an extra 100 million bottles per year.
"I am pleased to share this news regarding our continued investment to support the needs of our customers," says Angella Sutthiwan, Vice President and General Manager for PCI's Rockford location. "This multi-million-dollar investment demonstrates our commitment to providing both operational flexibility and expansive capacity in meeting demands in order to bring life-saving medicines to patients around the world."
PCI's investment at the Rockford location is the latest in a series of capacity expansion initiatives across its worldwide network, including multiple facility enlargements, cold chain and ultra cold storage extension, installations of additional packaging lines, as well as significant expansion of its serialization solutions.
To further support its existing Biotech infrastructure, PCI's Commercial Packaging site in Philadelphia, PA recently announced a $20 million investment in commercial packaging, as well as expanded cold chain capacity at numerous global locations.