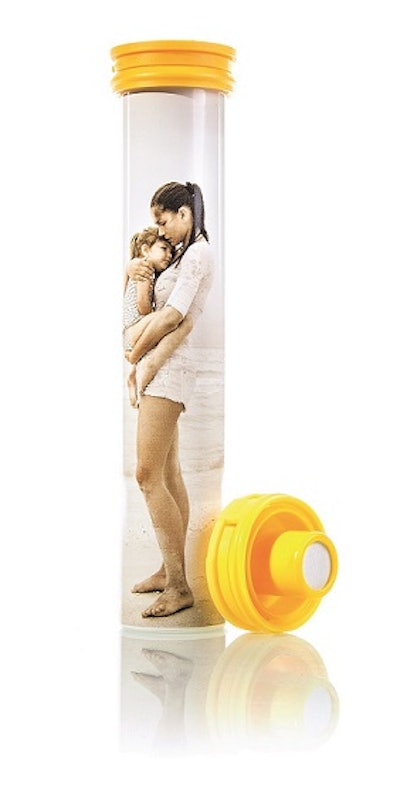 At Pharmapack Eu- rope, Sanner will showcase its technical competencies and its broad portfo- lio of high-quality active and intelligent primary packaging solutions and medtech products.
At booth B76, the desiccant specialist will, amongst others, exhibit its drop-in solu- tions for moisture-sensitive pharmaceuticals. The AdPack® desiccant sachets made of Tyvek® offer an ideal combination of moisture protection, breathability and durability. The desiccant capsules AdCap® combine the advantages of conven- tional desiccant capsules and canisters. They make sure that moisture or odors are optimally adsorbed right after filling. According to demands, they are available with silica gel, molecular sieves, activated carbon or combinations.
Sanner offers the broadest portfolio of plastic tubes and closures for effervescent tablets worldwide. "Customers receive complete packaging solutions from a single source with optimally compatible components. Moreover, we offer solutions such as in-mold labeling or the user-friendly FOG 27 closure for a differentiated appear- ance at point of sale," says Dirk Mähr, CEO of Sanner GmbH.
125 years of packaging expertise
Pharmapack is also the beginning of a number of celebrations for the 125th com- pany anniversary. "We look back on a long company history with pride," says Dirk Mähr. "But above all, we are looking into the future. Sanner is at the forefront with groundbreaking developments and innovative cooperations."
This is underlined by medical solutions such as transfer devices or syringe com- ponents from the Engineered Packaging Solutions product segment. Apart from the intelligent inhalation systems for true medication adherence in the treatment of respiratory diseases, which Sanner developed together with the digital health start- up Amiko, the company is working on further solutions that enable patients to take their medicine correctly and effectively thanks to digital communication. Corporate Development Manager Christian Schierholz will also present digital solutions for proper treatment adherence as part of the Pharmapack Learning Lab on February 7th, 12.10 pm.
Sanner at Pharmapack: Paris, 6 and 7 February 2019, booth B76