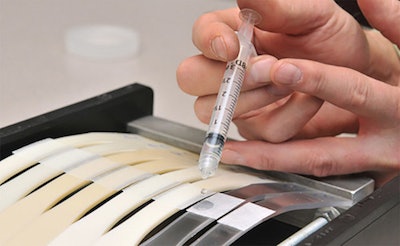 This content was written and submitted by the supplier. It has only been modified to comply with this publication's space and style.
RTP Company, a leading global compounder of custom engineered thermoplastics, is exhibiting at MD&M East from June 12-14, 2018 at the Jacob Javits Convention Center in New York city. Located in Booth #844, RTP Company will highlight several plastic technologies designed specifically to improve the longevity and functionality of medical equipment and devices.

Throughout the show, RTP Company engineers will be available to discuss the RTP 2000 HC series, a select group of proprietary alloys that are formulated for the design and manufacture of hospital equipment and plastic housings that require frequent disinfection. These unique materials offer superior resistance to the damage, cracking, and premature failure caused by harsh cleaners and disinfectants. Equipment such as mobile sonar and x-ray machines, enteral feeding devices, drug pumps, blood filtration, and other frequently-cleaned apparatus are ideal applications for RTP 2000 HC alloy technology.

RTP Company engineers will also feature Laser-Markable Compounds that offer distinct benefits for medical devices requiring high contrast, durable marks on the surface for functionality and compliance. RTP Company offers a variety of polymers, including clear substrates, that can be compounded to optimize laser marks, providing distinct and durable visual marks and eliminating the need for less durable inks, paints, and dyes, thus saving on processing costs. This is particularly valuable for manufacturers who must comply with the FDA's Unique Device Identification (UDI) System, which requires that each medical device is assigned a unique identifier (such as sequential numbering), as well as lot and/or serial numbers.

In addition, RTP Company representatives will be available to discuss the company's entire portfolio of thermoplastic compounds that provide better functionality to medical applications, including:
· low friction compounds for single-use medical devices
· medical grade elastomers that provide enhanced grip for surgical tools, and
· custom colored compounds that strengthen branding for medical products

RTP Company welcomes MD&M East show attendees to visit with us in Booth 844 to discuss these and the company's diverse portfolio of thermoplastic compounds that provide better functionality to medical applications. For more information on RTP 2000 HC series, Laser-Markable Compounds, or RTP Company's wide selection of thermoplastic solutions, please call (507) 454-6900 or visit MD&M East Booth #844.