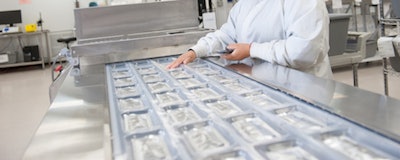 Stradis Healthcare, www.stradishealthcare.com an industry leader in custom procedure trays and minor kits announced today that Wes Owen will lead its Medical Device Packaging Division. Continuous growth and increasing demand from customers has led Stradis toadd to its leadership team with a focus on this space.
"Wes brings a wealth of knowledge and experience to Stradis in an aspect of our business that is poised for tremendous growth", stated Jeff Jacobs, CEO of Stradis. "He will drive the sales and marketing arm of this division and I am thrilled he is joining our team."
"I am excited to join the Stradis Healthcare team.Their expertise in healthcare packaging and other manufacturing services will help medical device customers bring their products to market faster and more cost effectively. Stradis has impressed me with their can-do attitude which translates to building solid and lasting relationships to help improve our customer's business," said Owen.
Prior to joining Stradis Healthcare, Wes has held sales and business development positions for MWV Healthcare Packaging (now WestRock) with an emphasis on clinical trials and helping improve patient experience and adherence.In addition to his other sales and management roles in the packaging industry, Wes spent a portion of his career selling pharmaceuticals for Bristol Myers Squibb.
For more information, click here