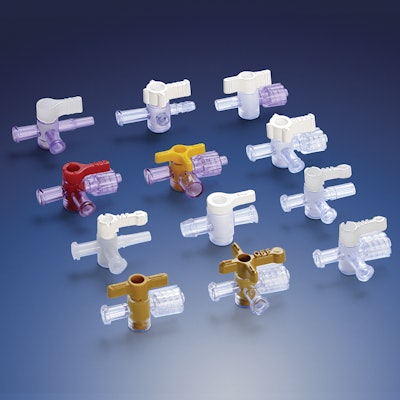 Qosina announces the addition of 12 new stopcocks to its existing selection of bulk, non-sterile components. These new stopcocks are REACH- and RoHS-compliant, and feature low profiles, low pressure ratings and unique configurations that include build-in styles.
With nearly 100 different options from which to choose, Qosina supplies 1-way, 2-way, 3-way and 4-way stopcocks and stopcock manifolds, with connection options that include male luer locks, female luer locks, male luer slips, barbs and tubing ports. All are offered in a variety of materials and colors for prototyping and production requirements.
Founded in 1980, Qosina is a global supplier of OEM single-use components to the medical and pharmaceutical industries. Qosina's philosophy is to address its customers' need to reduce time-to-market by providing thousands of stock components. The company features more than 5,000 products shown in full-scale illustrations on a one-centimeter grid. Qosina offers free samples of most items,
low minimum order requirements, just-in-time delivery, modification of existing molds, and new product design and development. Qosina is ISO 9001, ISO 13485 and ISO 14001 registered, and operates in a 95,000 square-foot facility with an ISO Class 8 Clean Room.
Companies in this article