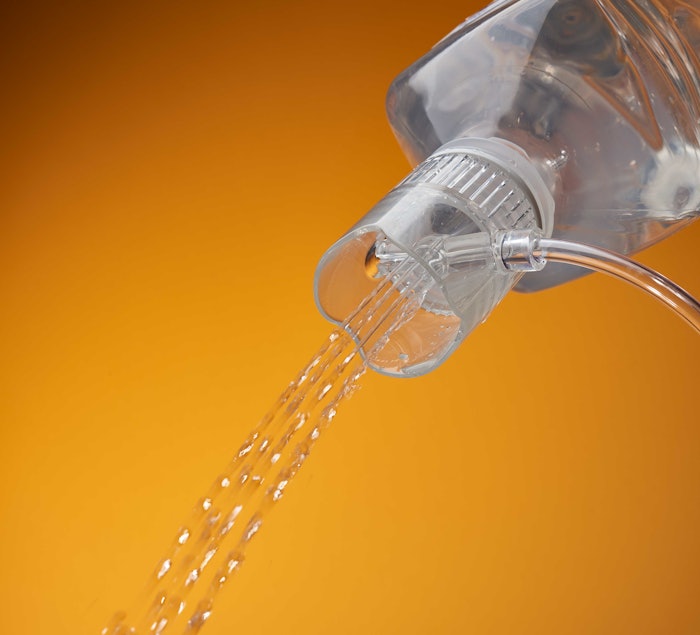 In traditional wound care, clinicians use a syringe with splash cap, whose "fill-and-flush" method is time consuming and does not achieve constant fluid flow under effective pressure. This lack of adequate pressure may allow organic and non-organic debris or biofilm adhesion to remain, leading to potential infection risk.
Centurion Medical Products, a leader in medical product innovation and global patient care, is making a major stride in emergency room acute wound management with the launch of its IRIG-8™Wound Irrigation System.
IRIG-8's sterile, disposable system enables clinicians to quickly deliver copious volumes of irrigation solution to acute wounds with customizable, constant, effective pressure, which standard bottle splash guards and fill-and-flush syringe methods cannot achieve.
The IRIG-8 Wound Irrigation System is designed to:
Quickly deliver high volumes of irrigant — one liter in less than 60 seconds

Achieve adjustable, quantitative, and dependable pressure at an optimal 8-12 psi

Decrease bacterial load by 14% compared to the traditional splash cap method in an American Journal of Emergency Medicine study

Connect to any style oxygen or medical air outlet flowmeter

Alleviate clinician fatigue with comfortable, one-handed use
Companies in this article