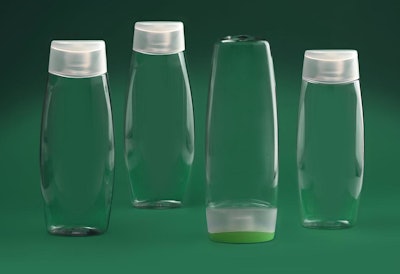 Spectra Packaging recently added six new PET packs to its Broadway range of oval containers.
Spectra offers an extensive range of the popular oval design in HDPE, available in a variety of size options ranging from 200 mL up to 500-mL capacities.
Following customer demand, Spectra decided to release six new containers in PET, expanding the entire Broadway oval range to 12 packs in total. There are also three stylish new PET tottle packs to choose from. As with existing Broadway containers, the new packs feature integral snap neck closures offering a complete oval packaging solution.
Spectra's four new PET Broadway ovals are available in 200-mL (Ref: 1067), 250-mL (Ref: 1044) and 300-mL (Ref: 1052) capacities. Additionally, the new tottle versions are also available in 200-mL (Ref: 1077), 250-mL (Ref: 1076), and 300-mL (Ref: 1075)-capacity options.
Companies in this article