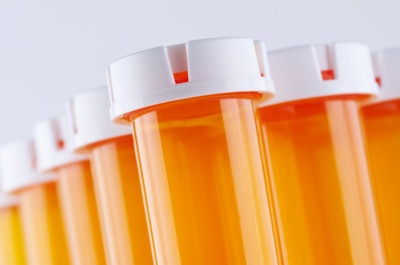 Milliken & Company's Millad® NX™ 8000 clarifying agents for polypropylene (PP) and Hyperform® nucleating agents for PP and polyethylene (PE) deliver improvements in appearance, performance, processability, and sustainability.
Millad NX 8000 fourth-generation agents provide clarity and brightness while enabling PP to be processed at lower temperatures than standard clarified PP, reducing energy use and associated carbon dioxide (CO2) emissions. Hyperform HPN-20E agents for PP and PE and Hyperform HPN-600ei agents for PP extrusion/thermoforming enable faster manufacturing speeds and provide isotropic shrinkage in formed parts.
Plastics producers can enhance and differentiate their materials by using our additives. Converters and processors can optimize cycle times, cut energy use, and achieve better performance. Brand owners can leverage PE barrier properties provided by Hyperform HPN-20E agents to extend product shelf life or reduce packaging.
To demonstrate the measurable environmental benefits of Millad NX 8000 agents, Milliken is inviting visitors to use a special calculator also available as a free app from the Apple® iTunes® Store—to gauge their anticipated energy savings from upgrading to these advanced clarifiers.
Millad NX 8000 agents set a new benchmark for clarification of PP, providing optical quality comparable to "glass clear" polymers. It also allows thicker parts to approach the clarity of glass or amorphous polymers, providing greater design freedom for packaging manufacturers. From a performance standpoint, PP clarified with Millad NX 8000 agents provides a balance of stiffness and impact and resistance to heat and chemicals.
Millad NX 8000 clarifiers allow PP to be processed at significantly lower temperatures of 190 C to 200 C, a reduction of up to 40° compared with less-advanced clarifiers. Not only do these lower temperatures reduce energy consumption by 15 to 20% on average, they also shorten cooling time and thus, overall cycle time, leading to improved productivity.
Hyperform HPN-20E nucleator also cuts cycle times to lower system costs. This additive raises the peak crystallization temperature of PE and increases the rate of crystallization (half time is decreased), allowing injection-molded and extrusion/blow-molded parts to be de-molded faster and helping to increase output in blown film.
The change in crystal orientation of the nucleated polymer also improves barrier properties of HDPE blown film and extrusion blow-molded applications by 20% to 40%. Brand owners using PE treated with Hyperform HPN-20E can either extend the shelf life of products using film of existing thickness or save packaging by adopting a thinner-gauge film while maintaining current shelf life. Controlled crystallization leads to small crystal size, which enhances optical properties of the PE resin.
Companies in this article