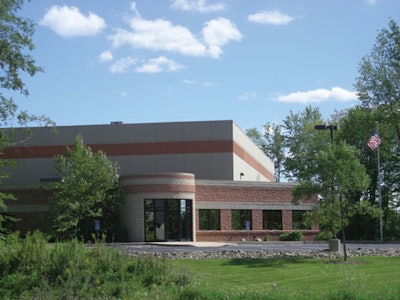 The larger building is 173,000 square feet of combined manufacturing, office and warehouse space located on 32 acres at 600 Mondial Parkway, just three miles from the company's corporate headquarters on Philipp Parkway. This building was originally constructed in 1995 and will be used to support future expansion plans for multiple product lines, including manufacturing of bag packaging systems and bag materials.

The other recent acquisition is a 33,000 square foot building located at 10320 Philipp Parkway, right down the road from Automated Packaging's corporate headquarters. This facility will become the company's Customer Support Center for operations that include customer service, technical support, parts sales, factory repair and technical training. This building, which is just six years old, offers flexible workspace with a functional mix of office, manufacturing and warehouse space in a contemporary style similar to corporate headquarters.

"These two building acquisitions provide us with the flexibility we need to meet the growth we are experiencing in our global businesses," explains Cliff Brehm, President and COO. "Our current manufacturing facilities are at maximum capacity and we plan to begin phasing into these two new buildings over the next several months. The city of Streetsboro, the Portage County Department of Development, and the State of Ohio have been extremely supportive in helping us to expand our business in this community and we plan to be here for a long time," added Brehm.

Automated Packaging Systems obtained a 45% Job Creation Tax Credit from the State of Ohio for seven years with a commitment to operate the new acquisition on Mondial Parkway for at least 10 years. The company has committed to creating 85 new jobs in the first three years and plans to have 200 to 250 new jobs there in 10 years. Automated Packaging now has three manufacturing and office buildings in Streetsboro, and a total of nine manufacturing plants worldwide.
Companies in this article