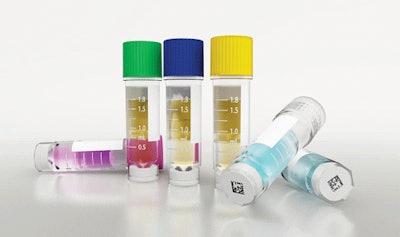 During the event , a workshop presentation entitled, "Avoid Lost Product with Precision Applications, Fills and Recovery will be made by Mike McGill, business development manager, Wheaton Science Packaging, Geri Skinner, sales project manager, Wheaton Science Packaging, and Jennifer Ballou, marketing/product manager, Wheaton Industries.

According to Ballou, trending in the marketplace suggests that the future of pharmaceuticals is in specialized personal medicine. "This will increase the overall cost of drug development based on the smaller markets involved with the specialized targeted medicines, so there is less of a return on investment," she says. "There is also a shift toward biopharmaceuticals, which are more expensive and more difficult to process."

High-recovery vials are currently used in the market as components in medical devices as well as for primary packaging of specialized pharmaceuticals. "If the contents of a vial are sold by the ounce, and when extracting the product the end user is not retrieving the full ounce, over the course of time the cost of lost product can become astronomical," says Ballou. This session will cover options available in glass and plastic to avoid the overall expense of lost product for the manufacturer and end user.
Companies in this article