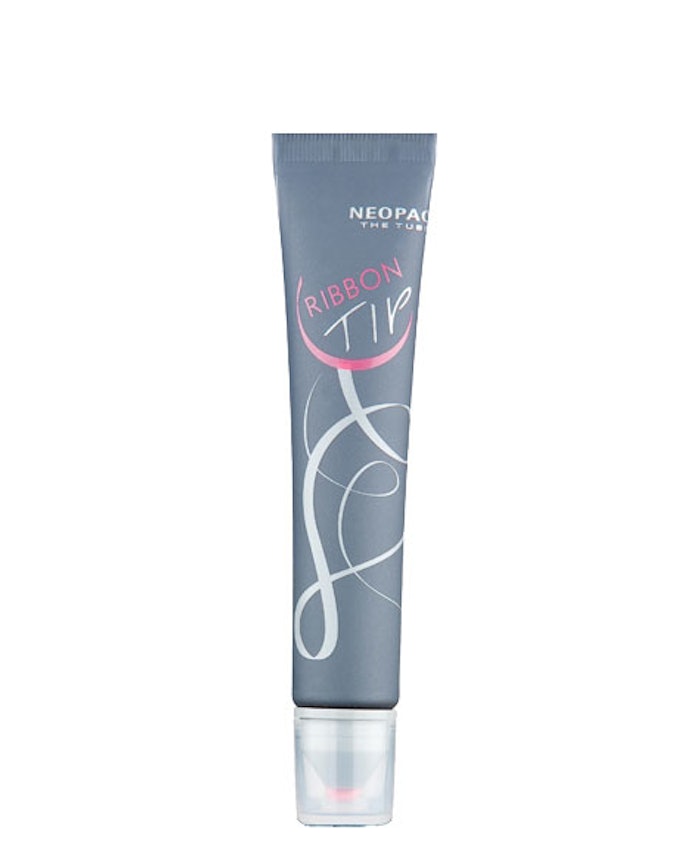 The newly designed, wide-shaped, Ribbontip is equally as effective in combining even product distribution and streamlined dispensing in one smooth application.

Neopac Polyfoil tubes with Softips points offer users a high-barrier package that delivers maximum ease of use. Through the dispensing valve, the product is applied directly to the skin, avoiding finger contact and reducing contamination. After releasing pressure on the tube, the silicone valve recloses to cut-off the product flow and keep the package hygienic at all times.

The Neopac Polyfoil Tube with Ribbontip has a slit size of 3.8mm. It is available in varying lengths from 45-160mm and can hold solutions from 5-25ml. Its high barrier properties, soft, clean aesthetics and maximum user-friendliness, make it the perfect tube to house and dispense anti-ageing formulations as well as solutions for a variety of eye and skin care.
Companies in this article